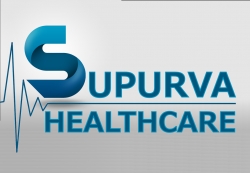 Dallas, TX, May 02, 2014 --(
PR.com
)-- Supurva Biomedical, a subsidiary of Supurva Healthcare Group and MediCall Systems today announced a strategic partnership that enhances both companies' position in offering healthcare specific solutions, while significantly expanding Supurva Biomedical's reach in the US and Canada. The new partnership is expected to spark innovation and overall offerings in the biomedical engineering market by maximizing the development of talent and resources at both companies, while driving scale and efficiency in the partners' respective supply chains.
The partnership is a strong strategic fit, leveraging the two companies' respective strengths, across three main areas:
- First, Supurva Biomedical and MediCall Systems will utilize each other's technical resources to accelerate and extend each company's capabilities in the healthcare and biomedical industry. Supurva Biomedical will employ MediCall Systems and its specific factory trained technicians, as its 3rd party service provider for certain specialized service contracts.
- Second, the companies have forged an OEM and distribution relationship in which Supurva Healthcare Technologies will provide MediCall System's industry-leading and cost effective radiology equipment to its customers, initially in the US and expanding into other global markets in step with the ongoing development of its radiology business. Furthermore, MediCall Systems will draw on Supurva's extensive equipment and parts distribution network to drive partnership revenue.
- Finally, MediCall Systems will handle asset management, allocation and maintenance for Supurva OnSite Solutions' mobile healthcare equipment. This is pivotal as high dollar assets travel throughout the state of Texas to treat residents on-site; residing at nursing facilities that have contracted Supurva Onsite Solutions to perform on-site dental care.
"Today's announcement with MediCall Systems is another solid step to build on our recent equity investment in Supurva Healthcare Group, as it becomes a leader in the new technology driven healthcare era," said Arthur Hood, Supurva Healthcare Group co-founder and CEO of Hood Global Investment Holdings. Supurva Healthcare Group CEO, Eddie Bright said, "this partnership will help us fully deliver on our focused strategy by giving us strong back-end capabilities and business support in clinical engineering, in addition to our already strong position in medical device distribution. MediCall Systems is the perfect partner to help us fully execute on current projects and grow our business for the long term."
Jude Cherilus, CEO of MediCall Systems, said, "The relationship with Supurva Healthcare Group represents a powerful opportunity for both companies to significantly expand our presence in strategic US markets, and extend it to other parts of the world over time. MediCall Systems and Supurva Healthcare have clearly demonstrated their ability to apply considerable resources and expertise not only to enter, but to lead major market segments. We're excited to partner with Supurva Healthcare Group as we focus our combined energies serving a broader range of customers with industry-leading products and solutions."
About Supurva Healthcare Group
Supurva Healthcare Group is comprised of three subsidiaries; Supurva OnSite Solutions, Supurva Biomedical, and Supurva Healthcare Technologies. Supurva OnSite Solutions provides on-site healthcare for acute, subacute, and nursing facility residents / patients; specializing in dentistry, podiatry, optometry, and wound care. Supurva Biomedical provides engineering services including equipment repair and preventive maintenance, for hospitals, nursing homes, private practices, and individual patients. Supurva Healthcare Technologies distributes an array of rehabilitative medical devices and supplies, with an offering of more than 10,000 products.
About MediCall Systems
MediCall Systems was established to assist hospitals and surgery centers deal with the ever changing healthcare industry and rising costs. MediCall Systems remains an industry leader by providing innovative solutions to our customers abreast with the ever-changing world of medical equipment technology.
MediCall Systems is a biomedical equipment sales, service management and equipment consulting company with offices in Texas, California, and Canada, with its Corporate Headquarters located in Carrollton, TX. They provide biomedical expertise to service all levels of hospital and clinical technology from high-end imaging equipment such as Magnetic Resonance Imaging, Computerized Tomography devices, to infusion pumps. Guided by a relentless focus on excellence, MediCall Systems constantly strive to provide exceptional engineering and around the clock technical support services to its customers.