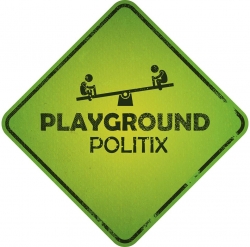 Los Angeles, CA, May 03, 2014 --(
PR.com
)-- "The current perspective of 'anti-bullying' inadvertently creates an atmosphere for bullies to feel powerful. Instead, we should empower our kids with confidence and strong self-esteem to ward off bullies to begin with." -Doreen Spicer-Dannelly
Playground Politix is a musically driven short film about all-American girls and boys battling through dance for space on the playground.
When: Thursday, May 15, 2014 @ 5:30 PM
Where: Gates Street Elementary School, Los Angeles, CA
Press Check In: 5:00 PM
The film marks the directorial debut of Doreen Spicer-Dannelly, Writer and Producer of The Proud Family, Jump In! (Disney Channel) and Creator of "The Wannabes Starring Savvy" (Starz Kids & Family). The project promotes confidence, physical fitness and positive self-esteem for youth. The film stars, Charlize Glass (Eight Flavas) with fifteen child dancers, ages 10-14. In addition, Chuck Maldonado (Step Up Revolution, Big Time Rush) is the choreographer, while Andrew Lane (Hannah Montana, High School Musical) is Playground Politix Music Supervisor.
Spicer-Dannelly's project hopes to promote a movement for kids to combat bullying through self-confidence and fearlessness.
Confirmed and invited guests to the May 15th Playground Politix Red Carpet event and VIP Screening include:
· Mariah Parks (The Wannabes starring Savvy),
· Reno Wilson (Mike & Molly)
· Edward James Olmos (Actor/Director)
· Bill Duke (Actor/Director)
· Monique Coleman (High School Musical)
· Miguelito (Latino Teen Music Sensation)
· Robert Townsend (Actor/Comedian/Director/Writer)
· And more.
Contact: Katrina Jefferson katrina@chicaintelligente.com for information regarding Playground Politix- media inquiries, potential involvement, and available sponsorships. Stay connected with Spicerack Productions, Inc. on Facebook at https://www.facebook.com/pages/Spicerack-Productions-Inc/322495287781151. And on Twitter @PlaygroundPltx
Chica Intelligente, LLC. is a Digital Marketing company, specializing in custom digital marketing solutions to help grow your brand. For more information regarding Chica Intelligente, LLC., please contact katrina@chicaintelligente.com