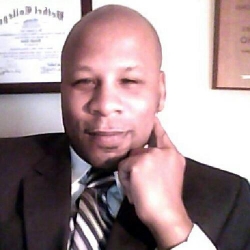 Chicago, IL, May 09, 2014 --(
PR.com
)-- On-Time Communications delivered one of its two working prototypes (MOTI-IT) to partners in China on Tuesday and Interim, CEO Donald Chew, who showed up via Skype for the delivery, said the company will build a nationwide network allowing access to cable stations and internet service as fast as it can.
On-Time Communications probably will have to raise and invest several hundred million dollars in building its infrastructure in the US and China, Chew told reporters. He said it will open at least four service call centers in the US.
"My instructions to the team once we receive funding are to spend money as fast as they can spend it without wasting it," he said.
Chew previously announced a $300 sticker price for its MOTI –IT model. It said import taxes and shipping account for the difference with its U.S. price tag of $350.
An unnamed company received the first Model called MOTI-IT at a brief ceremony in a Beijing industrial park, also the place who will test and manufacture most of its chips initially. When asked where the other chip was, Chew responded, "We have it."
"I'm incredibly appreciative of companies who are willing to take a chance on a new product from a new company," Chew told them. "Without companies like this, we would have no chance."
Chew intends to join the cable industry in 2015 for annual sales of 5,000,000 MOTI-IT chips by 2015 but have scaled back those plans. Industry growth has been slow partly due to rules that limit market access unless foreign manufacturers share technology with Chinese partners that might become rivals.
Chew hopes to partner with some of China's manufacturing companies, to assist in building the chips, but no "serious discussions" have begun, Chew said. He said the chips will work by simply plugging it into your television. Of course, after they are activated from the company.
The chips will change the way we all are used to accessing cable and the internet, but Chew said that was meant to show cable and internet can be accessed without wiring. Some companies are already in the process or maybe have this technology already, but it will be interesting to see who reaches ground zero first. He said since late 2013, I have been traveling to various cities and meeting with various people to discuss funding and get this launched.
Chew said previously On-Time might sell as many as 500,000 chips in Florida this year alone depending on other factors but emphasized Tuesday that was "just a guess."
"I do think that's probably a good number. Maybe it will be higher," he said. "I don't honestly know. Thus far the response has been very positive."
Chew also previously said On-Time might try to manufacture chips in the US in as little as two to three years. He said that might take longer but the company still hopes to produce the chips where they are sold.
"We have made significant progress, but we still have a long way to go. If we can secure the funding necessary to get the ball really rolling then we would be fine. I will intentionally hold back on the debut to the FCC and others in the market until we were confident of that," he said.
Chew said On-Time Communications still is deciding where in the United States to build what it says could be the biggest factory to produce digital chips.
The company is looking at four states — Arizona, Florida, Nevada and Texas — and is likely to break ground in more than one before making a final decision, Chew said. He said the company wants to make sure we are prepared to stay on schedule and keep up with demand. These states also have no or low state tax rates that make them more attractive.
"We are going to proceed with at least two locations in parallel, just in case one of them encounters some issues after breaking ground," Chew said Sony and Panasonic are likely to be On-Time's partners in production.
On Time has no plans for additional modifications to strengthen the MOTI-IT unless further testing reveals a need to. Chew said "We have produced two working prototypes but when you need to mass produce a product like this, we have to be sure that we are consistent."
Finally, Donald Chew believes firmly that "Success isn't achieved by waiting for an opportunity, it is claimed by those willing to risk failure in order to make a difference. I live by this principle and I have to be honest "this is a risky project and I have failed before." Chew also went on to say "that he has always accepted challenges with open arms, and all I can do in this instance apply my lessons of the past to try to succeed, and to continue to work hard."
Donald Chew has previously served as CEO of several companies Lifting Possibilities, Inc., ReAssurance Health, Inc., and Donald Chew and Associates which he started when he was only 19 years old.
Donald Chew also grew up in Chicago's Englewood community, is a product of Harvey, IL and is a graduate of Thornton Township high. He attended Bethel College in Kansas, where he earned two degrees Business Administration and Accounting and earned his MBA from Concordia College and University in 2012.