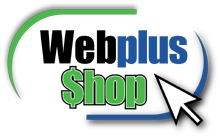 Aberdeen, SD, October 12, 2007 --(
PR.com
)-- Webplus, Inc., the leader in hosted ebusiness solutions, announced today that they are giving away one year of free Webplus Shop online store hosting.
"To generate interest in our award-winning Webplus Shop ecommerce hosting, we are offering one year of free ecommerce web hosting to winners of this giveaway," said Zeb Stahl, Business Development Manager, Webplus, Inc. "The sweepstakes is in addition to all current offers. We currently offer all new online store setups a free ecommerce consultation, a 30 day risk-free trial period, a free domain name and outstanding customer service. Give us a call at our toll free number to be entered into the sweepstakes or to hear more about how Webplus Shop can help you sell more online."
Drawing to be held November 30, 2007 in a random drawing. Prize consists of one year of online store hosting as well as all accompanying features in the Webplus Shop "Corporate" hosting package including support for up to 5000 products, email & phone support, $25 in Bidvertiser advertising, unlimited bandwidth, custom SEO, unlimited email addresses and more valued at $1199. To enter or for more details please see
www.WebplusShop.com
or call 1-866-338-8883.
About Webplus, Inc.
Established in 1994, Webplus, Inc. is a leading provider of web based business solutions. Webplus, Inc. develops, markets, and supports the talentsoft line of development tools, middleware, and ecommerce solutions. Webplus's flagship products include Webplus, a robust web application server and development language, Webplus Shop, an ecommerce solution for small businesses, and Shipping Sidekick, a shipping rate and transit time comparison software. Millions of copies of Webplus's software have been distributed to over 100 countries via online and traditional channels. Webplus's mission is to deliver affordable, simple, robust, and localized software solutions for Small-to-Medium-sized Enterprises (SME) through partnering with local solution providers and value-added resellers around the world. The leader is hosted ebusiness software solutions.
Contact Information
Bryan Kriech
1-866-338-8883 Ext: 1130
bryank@webplusshop.com
www.WebplusShop.com
###