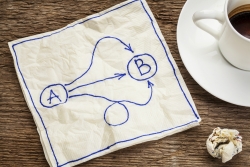 London, United Kingdom, June 03, 2014 --(
PR.com
)-- Climate-KIC, the EU's main climate innovation initiative, has kicked-off Europe's largest business idea competition, CleanLaunchpad. Aspiring entrepreneurs across ten European countries will compete for three places in the world's largest climate-specific start-up accelerator, Climate-KIC investments of up to €95.000 and a total of €17.500 in prize money.
CleanLaunchpad is open to anyone with ideas that can help tackle climate change, even if the idea is still at the back-of-a-napkin stage. Application deadlines per participating country are available on the CleanLaunchpad website
www.cleanlaunchpad.eu
. The competition is open to participants based in Hungary, Germany, Spain, UK, Italy, Poland, Cyprus, Greece, Denmark and the Netherlands.
After a first selection round, finalists will attend a series of cleantech boot camps learning how to turn their ideas into viable business plans before pitching to a jury of national experts. The European final of CleanLaunchpad will take place in the week of 29 October in Valencia, Spain. Per country, three cleantech pitches will be judged based on their impact to reduce climate change, potential of new job creations, economic growth opportunities and the contestants' motivation.
Hero Prins, Director Entrepreneurship, Climate-KIC, commented: "Climate-KIC helps Europe lead the world in the commercialisation of climate change mitigation and adaptation technologies. We're keen to find new, innovative ideas to address climate change and shape the world's next economy. The CleanLaunchpad competition is part of our strategy to unlock Europe's full potential and to increase our competitiveness on the world stage."
The three winners will enter the Climate-KIC Accelerator to develop their businesses and commericalise their ideas with the support of Climate-KIC's cleantech experts – and funding of up to €95.000. The overall winner of the European final also receives a cash prize of €10.000, the runner up is awarded with €5.000 and the winner of the third place receives €2.500.
The latest success stories of Climate-KIC start-ups across Europe include desalination start-up Akvolution, which picked up a GreenTec Award in Munich earlier this month and carbon capture and reutilisation start-up Climeworks which closed major funding round. In November 2013 two other Climate-KIC start-ups, Efficient City Farming and Eternal Sun, won Global Ideas Awards at the Cleantech Open global forum in San Jose, Silicon Valley.
About Climate-KIC
Climate-KIC is the EU's main climate innovation initiative. It is Europe's largest public-private innovation partnership focused on mitigating and adapting to climate change. Climate-KIC consists of companies, academic institutions and the public sector.
The organisation has its headquarters in London, UK, and leverages its centres across Europe to support start-up companies, to bring together partners on innovation projects and to educate students to bring about a connected, creative transformation of knowledge and ideas into products and services that help mitigate and adapt to climate change.
Climate-KIC is one of the Knowledge and Innovation Communities (KICs) created in 2010 by the European Institute of Innovation and Technology (EIT), the EU body tasked with creating sustainable European growth while dealing with the global challenges of our time.
http://www.climate-kic.org/press-releases/climate-innovation-initiative-to-scale-up-efforts-throughout-2014-receives-e63m-eu-boost/