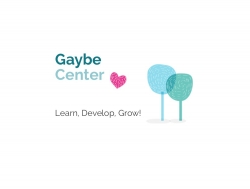 Austin, TX, June 13, 2014 --(
PR.com
)-- In the age of the web, more and more parenting conversations are happening online. One new website has opened up these conversations for a segment of parents previously ignored by parenting sites – LGBT parents. GaybeCenter.com was launched this week by children's book author Crystal Tompkins (Oh the Things Mommies do! What Could be Better Than Having two?). "There are so many parenting sites out there, and not a single one that includes LGBTQ families. When my wife and I were trying to conceive, we had nowhere we could go to compare notes with other lesbian families. I decided to start a web community I would be passionate about, and could be an all-in-one-place resource guide for families similar to my own."
While numerous websites exist for moms, websites exclusively for the LGBT parent community are few and far between. An estimated 125,000 children are being raised by same-sex couples, a number that has risen by 25% between the years 2009 and 2010, websites like GaybeCenter.com fulfill an important niche.
Notable to GaybeCenter.com is its commitment to the community it serves, and shows this by it's inclusive content- it does not focus solely on gay and lesbian parents but the community at large. Many resources and articles are available for the often forgotten bisexual and transgender communities.
Gaybe Center features articles, a blog, a resource center, a community forum, as well as an array of Gaybe Products. The site's main focus is to give the LGBTQ community a space to connect with other parents (and expecting parents), to help each other navigate parenthood and share their experiences.
About Gaybe Center
GaybeCenter.com is an online resource center and community for LGBT parents and expecting parents. Articles found on the site cover subjects such as fever care, pregnancy, safety, adoption, nursery necessities and more. The articles, blog and other aspects of the site help promote it's motto, which is Learn, Develop, Grow. Visit http://www.GaybeCenter.com for more information.