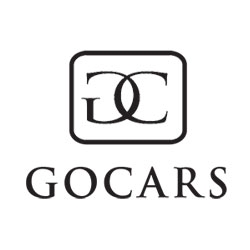 Phoenix, AZ, July 30, 2014 --(
PR.com
)-- GoCars recently launched its new site giving luxury automotive dealerships and private sellers a chance to liquidate their inventory faster than usual.
"I am extremely excited about this venture. I have a great vision of what GoCars will become. The success we have had so far is more than I could have hoped for," said CEO, Boro Yokich.
The company was designed to sell consumers the dream of a lifestyle, as opposed to just luxury automobiles. The founders are intent on keeping the company afloat with a strong financial backing and principles rooted in strong family values. The expansion of GoCars will open up new areas of ultra-luxurious products and services in the upcoming year of 2015.
The company's young age has not deterred its popularity. It offers its current dealerships a special incentive that will greatly benefit them as the company expands. One of the features included in the current offer are unlimited photos and days running for listed vehicles.
"One of our main goals is to help increase business for our clients," said Yokich, "if' they don't prosper, we don't prosper."
Within the next two months expect to find luxury rental autos on the site as well. The company is currently in negotiations with rental companies around the globe. One of the aspects GoCars focuses on is visibility. Being at the convenience of a global client base is one of the primary objectives for the company.
GoCars has been under wraps for nearly a year and a half, while its founders worked out the kinks and created a family business unlike anything else.
More information can be found on gocars.org or by calling 480-696-7400.