UBuildNet Upgrades the Toolbox Application
UBuildNet released its newest upgrade to enhance its professional and consumer construction features, "The Toolbox Application." The Toolbox application is now enhanced to include many of the documents construction professionals and Do It Yourselfers require to manage their construction projects.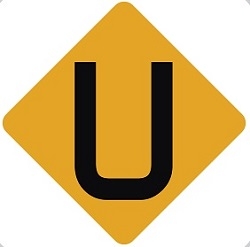 Bayville, NJ, August 03, 2014 --(
PR.com
)--
UBuildNet.com
is a professional networking site with powerful tools to help businesses and homeowners manage their construction needs. The site has many tools and resources to help with day-to-day operations like estimating, contracting, budgeting, project management, and more. These features make UBuildNet a one-stop-shop for construction pros and homeowners alike.
UBuildNet has updated and improved its Toolbox Feature. The Toolbox is a collection of construction documents designed to enhance and improve the construction process. With the new and improved version of the Toolbox there are more documents in both Word and Excel formats allowing users greater flexibility. All the documents are free to download and can be found on the navigation bar under "Toolbox." There is even a section where the user can request help with document formatting or request additional documents be created to their specifications.
The Toolbox contains an impressive amount of hard to find documents stored in a simple to use and search format. Various types of Contracts, Scopes of Work, Proposals, Estimates, DIY documents, Material Take Offs, and many other detailed products can be found in the Toolbox. The Toolbox is easy to navigate and documents are coded and sorted by either DIY or Professional. The download process is simple and download times are respectable; the site even offers basic instructions for users. The Toolbox is just one of many tools users can find on the UBuildNet site, all designed to improve and enhance construction management.
UBuildNet.com is a free to join and free to use platform for construction networking and professional marketing. Businesses can find and connect with other businesses and the customers that use their services. Individuals and homeowners can connect with businesses, other individuals, or just use the innovative products to get their jobs done. UBuildNet.com, members can create a free, searchable profile and connect with contractors, builders, subcontractors, suppliers, professionals, homeowners and the countless entities and individuals that make up the construction industry.
Contact
UBuildNet.com
John Clark
201-725-6772
www.ubuildnet.com

Contact