"Alpha Females and Beta Males have Damaged Today's Dating Scene": Book Author Alan Roger Currie Creates Controversy on BlogTalkRadio
Are "Alpha females" and "Beta males" to blame for most of today's problems between dating singles? Author and Dating Coach Alan Roger Currie says the answer is a resounding "yes." Currie, who was recently a guest panelist on a BlogTalkRadio program for a discussion about "Manhood and Marriage" expressed some harsh criticisms of women who want to "wear the pants" in their relationships with men as well as men who allow women to "get away with bad behavior."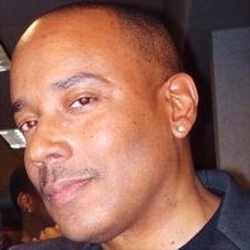 Hollywood, CA, August 10, 2014 --(
PR.com
)-- The terms "Alpha male" and "Beta male" are frequently used among professional dating coaches, pickup artists (PUAs), and seduction gurus who are part of what is known as "The Attraction and Seduction Industry" (or simply, "The Seduction Community").
Generally speaking, an "Alpha male" is a man who is usually characterized as aggressive, competitive, dominant, and uncompromising. Conversely, a "Beta male" is a man who typically is perceived as accommodating, forgiving, passive, and reverential.
These terms are most commonly associated with male behavior, but very often, women's behavior tends to frequently be categorized as "Alpha" or "Beta" as well.
Alan Roger Currie, an alumnus of Indiana University in Bloomington, Indiana and a native of Gary, Indiana, is the author of a number of books that center on helping single heterosexual men improve their interpersonal communication skills with women of interest.
Recently, on a talk radio program on the BlogTalkRadio Internet Radio Network entitled "The Man Mindset with Steve 'The Dean' Williams," Currie expressed some harsh criticisms of women who are "Alpha" and men who are "Beta."
"I blame most of the problems in today's dating scene primarily on two groups of people ... 'Alpha females' and 'Beta males.' Ideally, women who are 'Alpha' need to be matched up with men who are 'Beta,' but instead, the vast majority of Alpha females are hell bent on pursuing the romantic companionship of Alpha males. A relationship between an Alpha male and an Alpha female will never work out long-term. Never. In the long-run, one of those two is going to seek total control of the relationship, and from that point forward, the relationship is destined to implode," said Currie, who recently released a new audiobook version of his popular self-help book, "Mode One: Let the Women Know What You're REALLY Thinking" on Audible.com (a division of Amazon.com).
Currie then attacked men who possess a high degree of Beta traits in their personality and behavior. "The problem I have with many men who are Beta males is that they fawn over women too much, they flatter and spoil women's egos too much, and they too frequently allow women to get away with behavior that is verbally abusive, disrespectful, emasculating, and generally undesirable toward men. Then, later on, you will find many of those same men posting on a number of different Internet discussion forums and message boards whining and complaining about how women are always treating them like a 'doormat' and relegating them to the 'platonic friend only' zone, and never gave them any romantic or sexual attention. It's sickening."
Currie's suggestion is that Alpha females need to warm up to the idea of being more submissive to Alpha males, or they should become more content with the idea of dating and marrying Beta males. Similarly, Currie believes that Beta males need to either take steps to develop more "Alpha" traits, or they should stop whining and complaining about the high number of Alpha females who have dominated them, manipulated them, and generally mistreated them.
Currie is no stranger to controversy. Many feminists have accused Currie of encouraging men to pursue women only for short-term and/or non-monogamous sex rather than long-term, emotionally profound, monogamous relationships with women... a criticism that Currie denies.
"Many of my critics and haters have labeled me as 'anti-marriage,' 'anti-long term relationships,' and 'anti-platonic friendships' between men and women. I am not against any platonic, romantic, or sexual relationship between a man and a woman that is consensual and mutually rewarding and satisfying. I am only against relationships that are full of a high degree of dishonesty, disingenuous behavior, and manipulation," said Currie, who has his own talk radio program on BlogTalkRadio titled "Upfront & Straightforward."
Currie is currently offering a free 20-minute Skype consultation for anyone who downloads a copy of his new audiobook from Audible.com - More details: http://modeone.blogspot.com/2014/08/do-you-want-free-20-minute-mode-one.html.
More about Currie's new audiobook: http://bit.ly/ModeOneAudiobook -or- http://www.modeone.net
YouTube clips of last Wednesday's discussion can be found here:
- https://www.youtube.com/watch?v=sRnHIyTsFvQ
- https://www.youtube.com/watch?v=nUZzjLV7jx8
- https://www.youtube.com/watch?v=3fJVi7i3V6Y
"The Man Mindset with Steve 'The Dean' Williams" airs every Wednesday evening on BlogTalkRadio at 7:00pm EST / 6:00pm CST / 4:00pm PST
Contact
Book Author Alan Roger Currie
Adrienne Yates
1-219-789-1948
http://www.modeone.net
Ms. Adrienne Yates: 1-614-975-5690

Contact