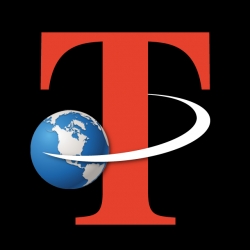 Arlington, TX, October 07, 2014 --(
PR.com
)-- Thursby Software Systems continues their long history of innovation and market firsts with the release of their two-factor authentication agent and secure browser for the Android operating system.
For the last three years, Thursby has been the market leader in CAC/PIV authentication on iOS with the PKard Reader application and PKard Toolkit. With Android devices on the rise, Thursby has now expanded their expertise in two-factor authentication into the Android market and released two new applications, PKard and PKard Browser.
PKard serves as the central authentication agent on the device coordinating reader and card access to an optional secure Android app ecosystem. Designed to handle CAC, CAC Dual Persona, PIV, and PIV-I cards; PKard also works with Entrust Derived Credentials as well as Trusted Elements. Within the app, users are able to quickly and securely activate and manage a derived credential on their device. "We are very excited about this ability to bring derived credentials to Android with our partner Entrust," says President Bill Thursby. "This is truly the cutting edge of mobile security and I think it's going to revolutionize the way both the government and industry uses mobile devices."
PKard Browser calls upon the PKard app to authorize access to two-factor websites. This functionality allows secure access to mission-critical websites from their Android phone or tablet for the first time ever. Chris Kelly, Thursby's Manager of Android Development, explains, "Our engineering team put a lot of time into making sure the browser was as intuitive to use as a standard browser while still containing all of the extra layers of security you would need and expect from a browser designed for both government and commercial use. I think our customers are going to be very happy with what they see."
PKard and PKard Browser have been bundled together into one secure package called PKard for Android. Free trials are available. Although Thursby only officially supports the ACS Pocketmate II and the Identive CLOUD readers, applications enabled by PKard can work with most any USB based reader that appears as a CCID device. The supported readers and PKard for Android are available immediately for purchase at www.thursby.com.
About Thursby Software Systems
Thursby is an American company celebrating nearly three decades of enterprise Apple Macintosh, iPad, and iPhone integration, management, and security specialization. For more information about Thursby and its products, please visit www.thursby.com.
This press release has been made by Thursby Software Systems, Inc. 

Thursby press contact: Jean Panek 

+1 (817) 478-5070 

marketing@thursby.com