Strategic Partnership Shakes Up Supply Chain Finance Market in the Middle East & Turkey
Partnership between PrimeRevenue and UbiQ Innovations brings best of breed Supply Chain Finance solution offering to the Middle East & Turkey.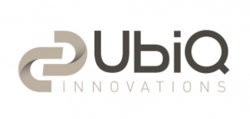 Istanbul, Lebanon, November 07, 2014 --(
PR.com
)-- PrimeRevenue Inc., the leading solution for global supply chain finance, announced a partnership with UbiQ Innovations. The strategic partnership is a significant step and investment for both leading organizations, each working together to deliver state-of-the-art working capital finance solutions to Turkey and the Middle East region. The partnership marks a watershed moment for PrimeRevenue, reflecting the growth and progress of the company with the expansion in the Middle East.
In today's credit environment, challenging for importers and exporters, supply chain finance solutions powered by PrimeRevenue help companies in the Middle East and their suppliers mitigate supply chain risk while achieving immediate working capital improvements that have risen to the top of the corporate agenda.
"After expanding our reseller capabilities through key partners in Mexico and Africa, we are very pleased to be working with UbiQ Innovations to deliver our best in class global, multi-funder platform to support supply chains in the Middle East," said PJ Bain, CEO, PrimeRevenue. "We experience strong demand in this region, as we are witnessing worldwide, for Supply Chain Finance solutions given working capital challenges in today's economic climate."
"Considering the rising needs for Working Capital optimization in Turkey, the Middle East and North Africa, UbiQ is proud to engage in a strategic partnership with Prime Revenue to bring to the region proven expertise in Supply Chain Finance solutions," said Michel Kilzi Managing Partner, UbiQ Innovations.
"Together with UbiQ Innovations in the Middle East as well as the PrimeRevenue OpenSCi™ offering we provide local expertise on the ground combined with the largest, most innovative supplier finance solution in today's market. We look forward to building on this partnership and to expanding our footprint in the Middle East," concluded Bain.
"With the OpenSCi Supply Chain Finance solution, UbiQ Innovations will contribute to the growth of the much needed SMEs sector which will also have a positive impact on the region Socio-Economic development," concluded Kilzi.
About UbiQ Innovations
UbiQ Innovations is a technology-led service provider of Supply Chain Finance & Payment Solutions for businesses in the MENAT region. The company is backed by a number of highly experienced partners in the financial services (including Supply Chain Finance), technology and consulting fields.
UbiQ Innovations mission is to help MENAT businesses make substantial improvement in their Working Capital & Financial performance by delivering distinctive and Innovative solutions including technology enabled Payment & Supply Chain Finance services.
UbiQ Innovations expertise in facilitating Short-Term Trade Finance, Reverse Factoring & Working Capital Solutions enables its clients to optimize their Working Capital via Supply Chain Finance Solutions that are Cloud based Processing.
About PrimeRevenue,Inc.
For Global 2000 organizations who view their supply chains as a strategic asset and are seeking to increase supply chain efficiency, PrimeRevenue is the leading provider of multi-bank supply chain finance technology and services. The PrimeRevenue OpenSCi™ platform and working capital advisory services provide organizations with the control and flexibility required to drive superior financing results, reducing cost and capital risk throughout their supply chains and forging stronger supplier relationships. Headquartered in Atlanta, Georgia, USA, PrimeRevenue also has offices in London and Prague in Europe, as well as in Melbourne, Australia, and Hong Kong SAR, and operates some of the largest supply chain finance programs for customers around the globe. For more information, visit http://www.primerevenue.com.
Contact:
Oana Leventi-Perez
PrimeRevenue, Inc.
(o)+1-404-665-3768
(c)+1-678-368-2583
oleventiperez@primerevenue.com
Contact
UbiQ Turkey
Michel Kilzi
+905397097641
primerevenue.com

Contact