LifeStyles Furniture Offering Stressless Seating Donation Drive for Homeless Shelter
Retailer LifeStyles Furniture is raising charitable donations for the Humility of Mary Shelter of the Quad Cities. Consumers donating $50 to this charity through the store will receive $200 off their purchase of Stressless seating and $400 off select recliners through January 19th, 2015. The store is making an effort to help raise donations for the shelter this holiday season in order to better provide for area homeless in the community.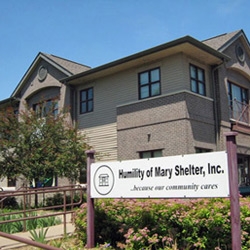 Davenport, IA, November 21, 2014 --(
PR.com
)-- LifeStyles Furniture is helping to raise donations for area homeless through a cooperative charity promotion this year with the Humility of Mary Shelter of the Quad Cities. From November 26th, 2014 through January 19th, 2015 consumers who make a $50 donation to the shelter through the store will receive $200 off their Ekornes and Stressless brand seating purchase or can take $400 off on Kensington, Mayfair and Chelsea Stressless brand recliners in select stocked colors.
In discussing the charitable event Brian Banks, President of LifeStyles Furniture said, "The holidays are a time for spreading joy, kindness and generosity. It is in this spirit that our store is working in cooperation with Sandi Burrichter the Development Director at the Humility of Mary Shelter to make everyone more comfortable this season through this charitable donation promotion. We hope that this effort will raise enough money to help make a difference for those in the community who need it most." The store will be collecting donations made on purchases at the Davenport, IA location and through the company's website at LifeStylesFurniture.com during the event.
The Humility of Mary Shelter is a non-profit organization located in Davenport, Iowa that provides temporary emergency shelter for men and women from the Iowa & Illinois Quad Cities area. The shelter operates 7 days a week and 365 days a year and provides housing and services to individuals in need. Donations made to the shelter help to provide participants with needed hygiene items, support services and temporary shelter.
The shelter has recently added a Transitional Shelter Program for individuals who need more time than the emergency shelter stay can offer in finding housing. The transitional shelter program is staffed with a service coordinator and can help up to 17 participants with working to set and achieve personal goals by attending program meetings, working within support groups and taking advantage of mental health improvement.
Additionally a Veterans Transitional Program has also been started through the shelter. This program in cooperation with the local Veterans Administration Service Center here in the Quad Cities works to provide supportive housing for up to 24 months for American veterans who are homeless. The program also works to help these veterans work towards personal independence and increasing skills for better income and self-determination. Support offered through the shelter includes education, job training, counseling and other services. Visit humilityofmaryshelter.com for more information.
Contact
LifeStyles Furniture
Phil Pendleton
(563) 345-6250

Contact
Multimedia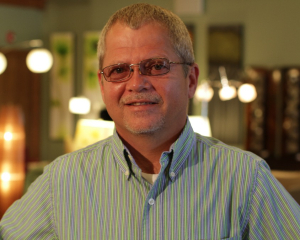 Pictured in the showroom, Brian Banks - President of LifeStyles Furniture. Located at 4711 North Brady Street - Davenport, IA. 52806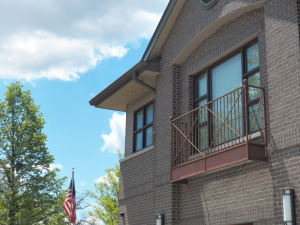 Image taken outside of the Humility of Mary Homeless Shelter - 1016 W 5th Street - Davenport, IA 52802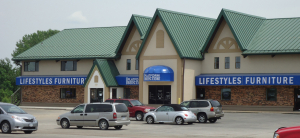 Outside image taken at the Walnut Center of LifeStyles Furniture - 4711 North Brady Street - Davenport, IA. 52806