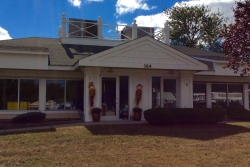 Lodi, NJ, November 28, 2014 --(
PR.com
)-- Absolute Insurance Management made a commitment today to extend office hours starting Dec. 1st through Dec. 7th (last day of the 2015 Medicare Annual Enrollment Period) from 9 A.M. to 9 P.M. to help Bergen County / NJ seniors find the right Medicare Part D Prescription Drug Plan or Medicare Advantage Plan that meets their needs and budget. This decision was made by Robert N Frank, President and CEO because of recently released data below from AARP and Avalere Health.
Millions of seniors are going to have to dig deeper in their pockets to pay for their Medicare Part D prescriptions next year, thanks to rising costs for healthcare and medication.
AARP advised members that nearly 10 million seniors with Medicare Part D drug policies could face rising prescription premium costs in 2015. Those enrolled in six of the 10 largest drug plans could face hikes ranging from 11 percent to 52 percent, if they don't switch to different, less costly alternatives.
Another 3.5 million members enrolled in three other large plans will see premiums drop by 13 percent to 31 percent when the new policies kick in, Jan. 1.
The projections — from Avalere Health, which tracks healthcare trends — are a critical reminder that Medicare's private plans can change their costs and benefits every year to reflect rising costs of medical care.
The Annual Enrollment Period for Medicare continues through Dec. 7, giving Medicare beneficiaries the chance to compare and contrast dozens of private drug plans offered through Part D for next year.
Experts advise seniors not to simply "keep it the same," and keep their current Medicare Advantage HMOs, PPOs, and Part D plans without checking to see if coverage levels, premiums, out-of-pocket costs, and doctor and hospital networks are still appropriate.
Mr. Frank a former insurance company executive with Aetna, Humana and Mutual of Omaha realized the need to have "unbiased independent advocates " to manage through the myriad of plans available to those on Medicare. Even with all the positive changes to Medicare.gov it still can be a daunting process unless you have experience navigating through it.
For 2015 many of the 28 PDP (Prescription Drug Plans) have shifted to using "Preferred Pharmacies" as a means for lowering costs for both the member and the insurer. With the clients permission, Absolute Insurance Management and it's licensed certified agents ask a series of qualifying questions to see if the Medicare beneficiary is entitled to help from NJ (PAAD & Senior Gold) or L.I.S. from Social Security on a national basis.
With PAAD (Pharmaceutical Assistance for the Aged & Disabled) you can get your generic medicines for $5 and your brand medications for $7. NJ picks up the PAAD premium for 10 of the 28 plans being offered and their is no donut hole. If your single income is under $26,130 and couple income is under $32,037 you may qualify. For Senior Gold the income for single must be under $36,130 and couple income under $42,037. With Senior Gold the cost of your medicines is based on a formula that could lower your out of pocket spending dramatically. NJ does not pay the premium for your Part D plan if you qualify for Senior Gold. Robert Frank added that NJ even offers a plan to spay/neuter your cat/dog for $10 if your income falls under the PAAD limits.
For immediate assistance you can self help and go to www.Medicare.gov, call Medicare directly at 800-633-4227.
Walk-ins are always welcome at Absolute Insurance Management or you can call and speak to a licensed insurance agent.
You can reach Absolute at 973-707-2469.
They are located at 164 Route 46 East, Lodi, NJ 07644. The location was the former Pizza Hut in Lodi that closed a few years ago and was converted into office space.
Office hours were extended to allow those on Medicare to come out with a family member of friend to discuss their options and to accommodate the volume of individuals that will need help.