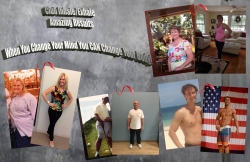 Billerica, MA, December 17, 2014 --(
PR.com
)-- 6 Week Blood Type Transformation Challenge Contest
Club Inhale/Exhale Fitness & Nutrition Design, Middlesex County, & Northshore's fastest growing Private Fitness & Nutrition Design Studio, announces an exclusive 6 Week Blood Type Transformation Weight Loss Challenge.
Danvers and Billerica, MA, January 12th, 2015 - 6 Week Blood Type Transformation Challenge by Club Inhale/Exhale, LLC
Club Inhale/Exhale is a boutique sized Health Club that cares about your fitness and nutrition journey! They are a private studio that integrates science and psychology to bring you upscale investments for your new lifestyle of health and wellness. Their Nutritional Designs, Scientific Fitness & Body Designs, Food Psychology Coaching, and Unlimited Fitness Programs & Trademarked Fitness Classes are customized to complete your lifestyle and increase your health, fitness, and all around well-being.
Club Inhale/Exhale, Middlesex County & Northshore's fastest growing Private Fitness & Nutritional Design Studio, announces an exclusive 6 Week Blood Type Transformation Challenge.
Kelly LaCasse Master of Fitness and Nutritional Design & Michael LoColle, ISSA Certified Fitness and Nutritional Design Coach & NGA Bodybuilding, Physique, & Bikini Coach, has designed these programs for those serious about getting back into shape. This fun & intense challenge will deliver visible results in only 6 weeks. To achieve the best results, a 100% commitment is required. LaCasse and LoColle have over 2 decades of experience in the Fitness and Nutrition field. They opened Club Inhale/Exhale to introduce their proven scientific approach to weight-loss using what they refer to as "The Mind-Body Connection to Losing Weight."
They use more than one way to lose weight and body fat although they tackle it from many different angles using their proven scientific Nutritional Designs (Meal Plans) with Metabolic Workouts that keep burning calories well into the next 18 hours after a workout. By integrating their system, which includes supportive eating and supplementation along with intense but fun workouts shows that you can lose weight.
Club Inhale/Exhale explains eating for your blood type:
"LoColle/LaCasse say to know and understand this comes with a bit of history. Blood types were evolved in people based on the environment around them. If you lived in a place with lots more fruits and veggies then you would have a specific blood type, same goes for meats and veggies and then there are the blood types that have both. What we do is figure out your blood type if you don't already know it, and from there we match you up to the list of foods that your body would have an easier time processing, it's that simple."
Club Inhale/Exhale is incorporating this 6 week Blood Type Transformation Challenge with their popular Fitness Classes that include: TRX, Kettlebells, Bootcamp, Kickboxing, Tabata, the following trademarked classes, Shape YOU™, Core YOU™, & Strong YOU™, and so many more and will also be available to their Personal Training Programs in Danvers and Billerica. They are proud to be leaders that offer a structured program with results.
"Club Inhale/Exhale is a non-gym that does not offer an infomercial promotion to get you signed up, and then forget about you. They want to help you understand what works for your body. No gimmicks, no lies, just results," says LaCasse & LoColle.
Once you sign up you are eligible to participate in the 6 week contest and earn great prizes from Club Inhale/Exhale. The link below will provide more information the challenge.
There will be a 1st place winner and a 2nd place from all locations.
Registration absolutely ends Monday January 5th – no exceptions.
Contest begins on Monday, January 12th, and ends on Friday February 20th. This is a 6 week blood type challenge and you must be committed in participating for the entire 6 weeks. You must be able to attend the Wednesday 8:30pm Webinar Team Meeting each week.
To register for the Body Transformation 6 Week blood type transformation challenge: Visit http://clubinhaleexhale.com/6-week-blood-type-weight-loss-challenge/
You may also register by calling
Kelly or Michael at 888-707-1102 or
Emailing: Info@clubinhaleexhale.com
Information regarding Club Inhale/Exhale is available at
www.ClubInhaleExhale.com
Club Inhale/Exhale, LLC has locations in Billerica and Danvers
When you change your mind...
...you CAN change your body!"