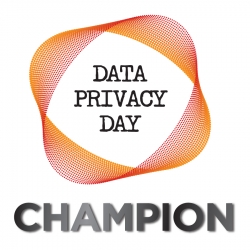 Nashua, NH, January 09, 2015 --(
PR.com
)-- Today SnoopWall announced that it is now a Champion of Data Privacy Day (DPD). As a DPD Champion, SnoopWall recognizes and supports the principle that organizations, businesses and government all share the responsibility of being conscientious stewards of personal information by respecting privacy, safeguarding data and enabling trust.
Data Privacy Day, observed annually on January 28, 2015, is an international awareness effort to encourage Internet users to consider the privacy implications of their online actions and motivate all companies to make privacy and data protection a greater priority. SnoopWall joins the growing effort among organizations, corporations, educational institutions, government entities and municipalities globally to raise awareness and educate consumers about how their personal information may be collected, the benefits and risks of sharing personal information as well as the nature and scope of online data usage. Through collaborative efforts and unified, consistent messaging about data privacy, all DPD Champions will work toward the goal of improving consumer consciousness and empowering everyone to safeguard their privacy.
"SnoopWall is proud to be recognized as a consumer privacy champion and take part in this important activity," said Gary S. Miliefsky, CEO, SnoopWall, "as we continue to expand our free apps, advisories, reports and tips for consumers to protect themselves online and reclaim their privacy."
Spearheaded by the National Cyber Security Alliance (NCSA), Data Privacy Day began in the United States and Canada in January 2008 as an extension of the Data Protection Day recognition in Europe. The day, January 28, commemorates the 1981 signing of Convention 108, the first legally binding international treaty addressing privacy and data protection.
For more information about Data Privacy Day, the DPD Champions program and how to participate in Data Privacy D activities, visit http://www.staysafeonline.org/data-privacy-day/. You can also follow Data Privacy Day on Twitter at @DataPrivacyDay and the hashtag #DPD2015. Data Privacy Day updates and privacy tips are also available on Facebook at https://www.facebook.com/DataPrivacyNCSA
About SnoopWall
Over 90+ financial institutions have been depending upon SnoopWall mobile security solutions to protect the customer and transaction information exchanged during their mobile banking process, since 2014. SnoopWall's security solutions are designed to be embedded within mobile apps and act as an app firewall. SnoopWall combines innovative, patent-pending Counterveillance technology with its expertise in mobile operating system and application defense; mobile vulnerability and threat assessments; to help banks, financial services and mobile commerce companies safeguard their mobile apps. SnoopWall's Counterveillance technology enables organizations to support the rapid migration to mobile transactions and manage the increased potential for fraud associated with the mobile platform, without disrupting the consumers' experience with their mobile apps. SnoopWall pays it forward as a consumer advocate with free tools to help consumers reclaim their privacy. Visit snoopwall.com and follow us on Twitter: @SnoopWallSecure.
About Data Privacy Day
NCSA assumed leadership of Data Privacy Day in August 2011 from The Privacy Projects. A nonprofit, public-private partnership dedicated cybersecurity education and awareness, NCSA is advised by a distinguished advisory committee of privacy professionals. For more information, visit http://www.staysafeonline.org/data-privacy-day. Day Privacy Day is made possible by generous support from the following organizations: Ghostery is a Data Privacy Day Leading Sponsor. Intel is a Contributing Sponsor and Lockheed Martin is a Participating Sponsor. Small Business Sponsors include the Churchill Club, the Georgia Tech School of Interactive Computing, PRIVATE WiFi, Reputation.com, Privacy Ref LLC and SnoopWall.
Media Contacts:
For SnoopWall:
Ginny Grimsley
ginny@newsandexperts.com
For The National Cyber Security Alliance (NCSA):
Tola St. Matthew-Daniel
Thatcher+Co.
917-818-6196
ncsa@thatcherandco.com