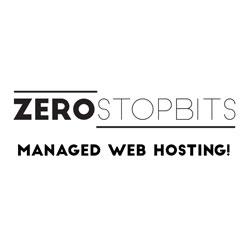 Los Angeles, CA, January 12, 2015 --(
PR.com
)-- Managed web hosting provider ZeroStopBits (www.zerostopbits.com) announced today that they will accept payments with Bitcoin via Coinbase. The decision to utilize Coinbase as their Bitcoin payment gateway, was influenced by the ability to offer customer recurring payments.
At the moment, the company is only offering shared hosting plans. However, they have announced that future products such as VPS (virtual private server), and reseller hosting, are in the pipeline for release. "We like to ensure that we would ourselves use a product we built, before offering said product to others," Andrew Zed, PR Officer of ZeroStopBits said in a statement.
"Offering a service that is incomplete is not an option for us. We have a rigorous product testing process, and do not believe in sacrificing quality for any reason. Rest assured that when we do offer our VPS and reseller hosting product lines, I expect that people will notice."
About ZeroStopBits
ZeroStopBits is a Los Angeles based, Managed Web Hosting, Server Management, Network Design, and Project Development provider. The company is one of the premier up and coming web hosts, and specializes in a variety of IT technologies and services.