Robert Buckhannon to Open Genetics Laboratories Las Vegas, Phoenix, West Palm Beach
Dr. Robert Lyle Buckhannon (Rob Buckhannon) is planning on opening genetics laboratories in three new locations. Dr. Buckhannon, an executive for the Clinical Testing Corporation is excited to announce the three new locations. Dr. Robert Buckhannon has stated that this won't only bring jobs to the areas, but will focus on creating better patient outcomes and groundbreaking healthcare discoveries.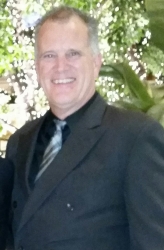 Las Vegas, NV, January 13, 2015 --(
PR.com
)-- CTC, Clinical Testing Corporation, would like to announce the appointment of Dr. Robert Buckhannon as Executive Vice President of new business development.
As such, Dr. Buckhannon will be responsible for developing new laboratories in Las Vegas, Nevada, Phoenix Arizona, West Palm Beach Florida, and Denver Colorado. His duties will also entail overseeing the marketing division of laboratory services. Clinical Testing Corporation has Master distributorships with a number of national diagnostic laboratories.
Dr. Buckhannon will oversee a national marketing and sales team. The diagnostic laboratories focus on urine toxicology and pharmacogenetic testing. Urine toxicology testing is utilized by physicians that prescribe scheduled medications to check for patient compliance. Dr. Buckhannon believes that by doing this, physicians are able to provide a higher level of service for their patients by monitoring prescribed and unprescribed medications that might be present in a patient's body. With this knowledge in hand, the physician is more capable of safely and efficiently managing a patient's care.
Pharmacogenetic testing is molecular testing for pharmacy management. Buccal cheek swab is collected to acquire DNA samples from a patient. Those samples are then tested and run through a very intricate diagnostic testing an algorithm to determine whether a patient is a fast slow or moderate metabolizer of specific medications so that the physician can prescribe the appropriate class of drug and dosage to facilitate the anticipated clinical effect of the prescribed medication.
Dr. Robert Buckhannon will work closely with referring physician's hospitals and clinics to maximize the utilization of these procedures to provide better care for the medical patient community at large.
Contact
Dr. Robert Buckhannon
John Markenson
702 545 6883
www.robertbuckhannon.com

Contact