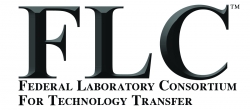 Washington, DC, January 29, 2015 --(
PR.com
)-- The Federal Laboratory Consortium for Technology Transfer (FLC), a nationwide network of federal laboratories that cultivates best practice strategies for advancing technology transfer (T2) from the laboratory to the marketplace, today announced its 2015 FLC award winners.
"The awards recognize laboratory employees who have accomplished outstanding work in the process of transferring a technology developed by a federal laboratory to the commercial marketplace," said Paul Zielinski, FLC Chair. "The nominations we receive are truly of the highest caliber, which makes the selection of winners a complex process for our judges."
"Our membership includes experts from industry, state and local government, academia, and the federal laboratory system," said James Poulos III, FLC Awards Committee Chair. "That diversity has proven to be an asset in the judging process, in that we are collectively able to approach each nomination with great objectivity. For a laboratory to be selected as 'the cream of the crop' by this broad cross-section of evaluators certainly enhances the award's value."
The winners by category are:
Excellence in Technology Transfer Award
Department of Agriculture:
Apple Rootstock Breeding Laboratory
Coastal Plains, Soil, Water and Plant Research Center
Environmental Microbial and Food Safety Laboratory
Genetic Improvement of Fruits and Vegetables Laboratory
National Center for Cool and Cold Water Aquaculture
National Wildlife Research Center
Department of Commerce:
National Institute of Standards and Technology
Department of Defense:
US Army Medical Research and Materiel Command
Space and Naval Warfare Systems Center Pacific
National Security Agency
Uniformed Services University of the Health Sciences
Department of Energy:
Argonne National Laboratory
Pacific Northwest National Laboratory
Sandia National Laboratories
Department of Health & Human Services:
Centers for Disease Control and Prevention
Interagency Partnership Award
Department of Energy:
Lawrence Livermore National Laboratory
Lawrence Berkeley National Laboratory
Los Alamos National Laboratory
Oak Ridge National Laboratory
NASA:
Goddard Space Flight Center
NOAA Earth System Research Laboratory
Laboratory Director of the Year Award
Department of Defense:
Goerge Duchak, Air Force Research Laboratory, Information Directorate
Department of Agriculture:
Dr. Sevim Erhan, USDA Agricultural Research Service, Eastern Regional Research Center
Environmental Protection Agency:
Sally Gutierez, Environmental Technology Innovation Clusters Program
Outstanding Technology Transfer Professional Award
Department of Defense:
Franklin Hoke, Jr., Air Force Research Laboratory, Information Directorate
Rookie of the Year Award
NASA:
Kimberly Dalgleish-Miller, Glenn Research Center
FLC Service Award – Harold Metcalf Award
Department of Energy:
Belinda Snyder, Los Alamos National Laboratory
State and Local Economic Development Award
Environmental Protection Agency:
"Confluence, a Water Technology Innovation Cluster"
The winners will receive their awards at a lunch reception on April 29 at the 2015 FLC national meeting in Denver, Colorado [
meetings.federallabs.org
].
About the FLC Awards
Now in their 32nd year, the FLC awards are considered the highest awards for excellence in technology transfer. Awards have been presented to over 200 laboratories representing 10 federal agencies. Many technological breakthroughs that have become an essential part of our everyday lives have been past winners of the prestigious FLC awards—for example, Gardasil, a vaccine that has been proven to prevent cervical cancer, particularly in young women.
For the 2015 awards, nearly 100 nominations were submitted—one of the largest groups ever—demonstrating the strong activity of technology transfer in the U.S. in 2014. The nominations were judged by the FLC Awards Committee based on stringent criteria. For additional information on the FLC awards program, visit
www.federallabs.org/awards/program
.
About the Federal Laboratory Consortium for Technology Transfer (FLC)
Organized in 1974 and formally chartered by the Federal Technology Transfer Act of 1986, the FLC is a nationwide network of approximately 300 federal laboratories, centers, parent departments, and agencies that establishes strategies and opportunities for linking laboratory mission technologies and expertise with the marketplace. To accomplish their mission of assisting with the movement of innovative federal research and development into the U.S. economy, the FLC provides various resources from training to regional and national meetings so its members can obtain the resources they need to achieve successful technology transfer. To learn more about the FLC and its mission, visit its website at www.federallabs.org.
About Universal Technical Resource Services, Inc. (UTRS, Inc.)
For more than fifteen years, Universal Technical Resource Services, Inc. (UTRS) has provided Management Support Office services to the FLC. Headquartered in Cherry Hill, N.J., and with offices throughout the U.S. and internationally, UTRS provides a wide range of leading-edge scientific, engineering, information technology and communications services to the public and private sectors.
Media Contacts:
Paul Zielinski
NIST Technology Partnerships Office
301.975.4980
paul.zielinski@nist.gov
http://www.nist.gov/tpo