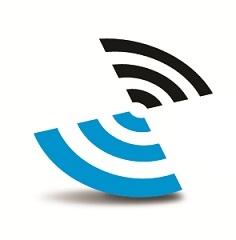 Chicago, IL, January 29, 2015 --(
PR.com
)-- Trinity High School, a Catholic, college preparatory school, has selected Everywhere Wireless to connect each of its students to Chicagoland's fastest Internet network. As part of the school's initiative to incorporate technology into the classroom, Trinity maintains a program whereby each student brings a data-enabled device such as a Chromebook, laptop, or tablet to school. Now, the more than five hundred students, known as the Blazers, will be able to access the broadband Internet connection on their own devices through school-wide Wi-Fi access points. Established in 1918, Trinity High School has a long history of educating the young women of River Forest, Oak Park, Forest Park and surrounding areas. The high school is located at 7574 Division Street, just blocks from Dominican University and Concordia University.
Everywhere Wireless is the same company who partnered with the City of Chicago to deliver Wi-Fi to many of Chicago's beaches and parks, and most recently, set a Chicago record for the fastest Internet in all of Chicago,
as reported by Crain's Chicago Business
. Everywhere Wireless owns, manages, and controls a Chicago-based Gigabit Internet Network, designed exclusively for multi-family communities within Chicago. EW's network offers a 99.9% guaranteed uptime with speeds of more than 1,000 Megabits per second, also known as Gigabit speeds. More information about Everywhere Wireless can be found at
www.EverywhereWireless.com
or by calling (866) 923-0982.