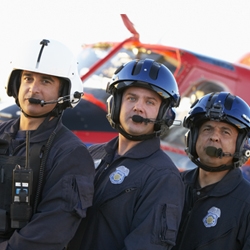 Southlake, TX, February 10, 2015 --(
PR.com
)-- A baby boomer turns 50 every seven seconds, and the over-60 population is growing 3.5 times more rapidly than the total population. Seniors are healthier, more educated and affluent than any generation before, and they are on the move—in RVs, on motorcycles, cruise ships, and flights around the world.
Traveling more than any other age group, they hit the road at least three times a year, according to Modern Maturity, and in adventuresome ways and to remote locales. Dispelling the over-the-hill myth, this generation can be found riding elephants in Africa, scuba diving in Bon Air, and bungee jumping in Costa Rica.
Adventure tourism is not the only kind of travel on the rise, however. The disabled are venturing out in huge numbers for both business and leisure trips, and since they spend 13.6 billion annually, the travel industry is responding by removing obstacles to those in a market that would double in volume.
Grandparents and grandchildren have also created a new kind of travel, and because of its impact, the industry has given the category tremendous attention and its own name—Grandtravel—two generations seeking together adventure, education and bonding.
Twenty-first century seniors are definitely not relegating themselves to a rocking chair. They are hopping on Harleys and retiring to RVs that can move across the country and the world.
The problem is that among seniors motorcycle fatalities have tripled according to the National Highway Traffic Safety Administration, and accidents among RV drivers is escalating exponentially too. Slowly but surely, senior citizens have developed a higher accident ratio than teenagers.
Accidents and emergencies do happen, but when they happen far from home, the traveler is in trouble physically, emotionally and financially. A domestic air ambulance can cost between 50,000 and 100,000 dollars. International air repatriation is over 175,000 dollars.
Seniors, who travel, should begin by assessing their insurance coverage. One misconception that many seniors have is that their premium credit card program provides medical evacuation. Most cards that include medical evacuation pay only a small portion of the actual cost, and though they may pay for evacuation from the disaster area to the hospital, they do not pay from the hospital to their home country. The traveler will pay for that personally.
If your Medicare or medical insurance plans does not cover you for evacuation and hospitalization overseas (and most don't), then getting supplemental insurance is critical, but what kind and from what company? They are not the same; some not even in the same ball park.
When deciding what kind of insurance is right for you, compare companies, policy coverage, benefits, exclusions, and prices.
Being the first and foremost emergency transportation services organization, MASA Assist has outlined some of the most high profile emergency transportation services now offered. However, be sure to note the differences among them.
Travel Guard is one of the leading insurance providers in America. It specializes in assisting millions of travelers' world wide through thousands of companies. Lloyd's of London, which provides accident and health insurance to over 1,000,000 people in 100 countries, underwrites its plans.
MedjetAssist provides a medical evacuation service which transports members who are hospitalized more than 150 miles from their home, either in the U.S. or abroad, to the hospital of their choice. Services include monitoring member's medical condition, giving medical and legal referrals, translation assistance of foreign medical reports, pre-travel medical consultations, and return of mortal remains.
Travel Insured International is a recognized travel insurance company. Travel agents, tour operators and specialty travel providers have partnered with Travel Insured since 1993. It provides various services for its customers who are mainly US based residents.
IMG processes claims from all over the world; has multilingual customer service representatives; and an on-site medical staff in case of medical emergencies. IMG does not sell directly but relies on a network of producers to promote its insurance products.
MASA Assist (Medical Assistance Services Association) has been in business since 1974 and does not outsource its assignments. MASA Assist has full time crews that are constantly available. When a member contacts MASA Assist, an experienced agent is immediately assigned to the case. From the first moment of the emergency to the last moment of resolution, the member is dealing with only that person, who is dedicated to their care.
Other companies often drop their members at the closest hospital or a partner hospital rather than the best hospital for their problem. MASA works with the member's physician and family to assess and implement the best course of action rather than the easiest or most expedient.
MASA Assist also offers other services including Emergency and Commercial Air Transportation throughout the world, ground ambulances, non-injury transport for family members, escort transportation, minor children and grandchildren return, vehicle return, organ retrieval, and organ recipient transport.
In addition to asking how insurance companies would handle your medical emergencies, you should also ask:
• If the entire trip, including airfare, hotel, shore excursions, sightseeing and
pre-and post-touring is covered?
• If pre-existing medical conditions are covered?
• If you're on a sports trip, are sports-related injuries covered?
• If strikes, civil disturbances and terrorist acts are covered?
• If you are covered if they should go out of business?
Take great care when deciding. You will want a company that will be experienced in dealing with any issue in the US or abroad, that has highly trained personnel who will care about your condition and your family members, and that will be cost effective.
MASA Assist is a forty-one year old established international organization that is dedicated to providing our one million plus members with lifesaving, emergency assistance while they are at home, on the job, or traveling the world.
We protect our members 24 hours a day, 365 days a year against being abandoned during times of crisis and against catastrophic financial loss. We ensure peace of mind.