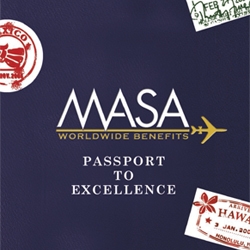 Southlake, TX, February 17, 2015 --(
PR.com
)-- When one travels, they typically make airline reservation and hotel accommodations in advance. A rental car is reserved in advanced and even RV road trips are planned in advance. Typically, they don't plan for emergencies or accidents in advance.
What happens if you are camping in the Nevada Mountains and you break your leg? Are you prepared if you are in another country and suddenly have an unexpected emergency health condition? If you are on a long distance road trip and need emergency medical care back in your home state, how will you get your vehicle and belongings back safely?
It is amazing with the number of travelers in the United States that only a small percentage are proactive and prepared for emergencies or accidents such as these when they are away from home.
Masa Assist has taken the initiative to begin educating travelers around the world, on how important it is to plan and be prepared for the unexpected emergencies that can arise. Masa Assist, unfortunately, experiences and hears stories from of all walks of life — business men and women, retired seniors or even those who live in very secluded rural areas. Why? MASA Assist is a forty-one year old established international organization that is dedicated to providing its 1,000,000+ members with the best and most affordable lifesaving, emergency transportation and assistance while they are at home, on the job, or traveling the world.
Masa Assist not only wants to educate worldwide travelers on how potential emergencies can arise, but also to inform them on how to achieve peace of mind when traveling. Especially when peace of mind can be obtained easily and affordably.
With the worldwide travelers best interest at heart, Masa Assist constantly expands their offerings. Until recently, Masa Assist offered a 3-day minimal short-term membership, a yearly membership and a lifetime membership to individuals or families. Now they exclusively developed MASA Worldwide Benefits. Masa Worldwide Benefits, a subsidiary of Masa Assist, is the only emergency transportation organization that offers Passport to Excellence to its members.
Passport to Excellence Benefits include:
• Medflash – 
This is a USB flash drive that stores a member's medical history. Designed to hang conveniently from a key chain, the information in the Emergency Medical Record (EMR) storage unit is immediately accessible by the treating physician or the member's advocate in a medical crisis. If a member misplaces, loses, or even forgets the flash drive when traveling, there is no need to worry. At your request, MASA Worldwide Benefits can also access that information and communicate directly with your healthcare provider. 

• Attorney Advisory Service – 
Should a member need the services of an attorney while traveling domestically or in a foreign country, MASA Worldwide Benefits will help you locate a qualified English speaking professional to help you resolve your particular needs. 

• Translation Services – 
Should a member suffer a medical emergency in a foreign country; MASA Worldwide Benefits will provide a qualified professional to translate concerns to medical personnel. 

• Travel Advisor – 
MASA Worldwide Benefits will provide current information about health and safety issues and political climate in the countries where the member plans to travel. 

• Cash Advance – 
In the eventWorldwide Benefits will help a member secure cash (up to $50,000 US) in the required currency. Prearrangement for this service is required and proof of ability to reimburse these funds is necessary. 

• Physician Search – 
If a member suffers a medical emergency while traveling, MASA Worldwide Benefits will help find an English-speaking physician capable of treating the member's particular medical needs. 

• Emergency Message Center – 
MASA Worldwide Benefits will aid in the transmission of emergency messages to family and business contacts. 

• Peace of Mind PLUS - 
Medical emergencies can and do happen when members travel. Should a member suffer an illness or injury that requires inpatient hospitalization or emergency medical evacuation, MASA Worldwide Benefits will provide travel advice, flight and schedule information and assistance with the purchase of tickets for airline flights, buses and trains.
When medical emergencies happen in foreign countries they are far more difficult and even disastrous. MASA Worldwide Benefits pledges its help whether you require an emergency visa, retrieving luggage that had to be left behind, returning a stranded pet or any other of a myriad of problems that can arise in an emergency. MASA Worldwide Benefits will use its best efforts to resolve the problems and ease the worry so the member's focus can be on what is most important—getting well and getting home. 

With Masa Assist's initiative to educate travelers, their variety of membership offerings PLUS the Masa Worldwide Benefits - Passport to Excellence, travelers abroad can become proactive and fully protected with services at hand that are needed when an emergency arises.
For more information on gaining peace of mind with a Masa Assist Membership or its Masa Worldwide Benefits, please visit
www.MasaAssit.com
or call 1-800-423-3226.
MASA Assist is a forty-one year old established international organization that is dedicated to providing our one million plus members with lifesaving, emergency assistance while they are at home, on the job, or traveling the world.
We protect our members 24 hours a day, 365 days a year against being abandoned during times of crisis and against catastrophic financial loss. We ensure peace of mind.