Golf-Chic Launches Website for Fashion-Forward Women Golfers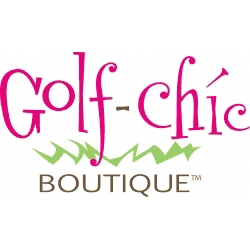 Cincinnati, OH, November 15, 2007 --(
PR.com
)-- Golf-Chic Boutique's tagline is "for girls who like to hit the greens." And Beth Underhill is one of them.
Beth began her love of golf by taking lessons after a few dates with her husband. She realized she had the knack for it, and soon began joining the golf leagues and entering tournaments. Formerly the owner of Piacere Catering for five years, Beth has now translated her golfing passion into a new line of work.
Golf-Chic Boutique was founded with the premise that women lead busy lives, but still want to look fashionable as they transition between the greens and meetings, children's events and the nineteenth hole.
Fashionably challenged by her height of 4'11", Beth Underhill spent her teenage years earning extra money through modeling, hoping to someday be a part of the fashion industry. But during her recent years as a golfer, "I discovered how difficult it was find apparel and accessories that would be fun to wear for golf or play. So now I carry several lines not available elsewhere in Ohio," says Underhill.
While the business is primarily web-based with a toll-free phone number, Underhill offers a showroom at her Wooster Road location and invites women to stop by for a personal shopping experience. Golf-Chic offers services for trunk parties and fashion shows as well as a line of custom invitations, Tiger Lili, for women's events.
For more information call Golf-Chic Boutique at 1-866-913-CHIC or email: golfchic@fuse.net.
###
For more information contained in this release, call Beth Underhill at 1-866-913-2442.
Contact
Golf-Chic Boutique, LLC
Beth Underhill
1-866-913-2442
www.golfchicboutique.com

Contact