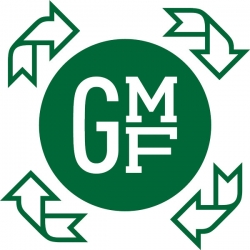 Tampa, FL, March 04, 2015 --(
PR.com
)-- The fourth-annual Gasparilla Music Festival, taking place Saturday and Sunday, March 7 and 8 in downtown Tampa, will implement an innovative sustainability plan that builds from the success of past years events.
From start to finish, festival organizers have integrated environmentally conscious elements that enrich the experience for attendees. A thorough transportation plan is in place, encouraging attendees to carpool and use local mass transit, extending HART's in-town trolley service for downtown hotel occupants and residents' convenience, while offering free bike valet services provided by new bike-friendly startup, Tampa Bike Valet. In an effort to activate the waterfront, GMF has partnered with Urban Kai, organizing a way to conveniently stand-up paddleboard to the festival grounds.
To reduce waste and encourage recycling while inside the festival, organizers have partnered with the City of Tampa to recycle all paper, plastic, aluminum and glass used during the festival. Last year, more than 26% of the festival's waste was recycled. And, for the third year in a row, Boxed WaterTM will be the only packaged water available inside the festival, eliminating the use of plastic water bottles.
Tampa's Whitwam Organics will work with GMF to compost all food vendors' food waste during the event, composting the waste stream at its farm in Seminole Heights to grow vegetables. Last year, the roughly 200 pounds of compost from the festival was used to grow over 800 pounds of food that was donated to local non-profits—an amazing impact that further extends the festival's local impact.
In addition to their on-site efforts, GMF organizers will purchase local carbon offsets donated by Gainesville carbon reducing warriors, We Are Neutral. The Gainesville-based company, which provides carbon offset programs for other large festivals, worked with GMF to assess its carbon footprint and will provide offsets that are generated from regional efficiency and tree-planting programs.
"Our sustainability initiatives continue to grow with the festival, in terms of their environmental and community impact. We are proud to extend our commitment this year," said Ty Rodriguez, the Gasparilla Music Festival's executive director.
Visit
www.gasparillamusic.com
for festival updates, including the complete lineup, food and beverage offerings, and ticket sales.