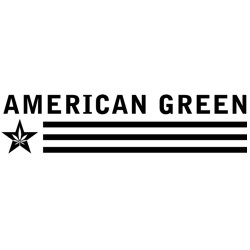 Tempe, AZ, March 09, 2015 --(
PR.com
)--
American Green, Inc. (OTC: ERBB
) announced last week that
www.zazzznetwork.com
has moved from "placeholder" to "live site"with the addition of the first locations to have the age-verifying ZaZZZ product fulfillment machines fully online. As the dispensaries complete the uploading of their product photos and get the machines loaded with products, the links will transition from static to interactive with additional information about each machine, including available products and usage data.
"Combining the various technologies available and creating something new like ZaZZZ is extremely rewarding. It demands a level of creativity and engineering that is challenging and fun. We recently acquired
zazzz.com
. We will now begin the migration of
zazzznetwork.com
to ZaZZZ.com With this progression, consumers will actually have the ability to see the products that are inside ZaZZZ. This technology will allow verified customers to reserve and purchase their selected item(s.) As these initiatives become reality, our expansion will incorporate the mobile user. Our newest Joint Venture with MEDT (MediaTechnics ) and their mobile BlazeNowTM Android and Apple applications will continue to build American Greens (ERBB) investment in it's Medical Marijuana Seed to Sale Business Model.
In other news, American Green president Stephen Shearin will join Eric Butz in the studio Sunday onPot Stock Radio at 8:30PM Eastern. The live broadcast (and recorded pod cast) can be found at
www.potstockradio.com/potstockradio-com-wpres-coo-american-green-stephen-shearin-live-studio/
. Everything that can be discussed is on the table including the state of past joint ventures, Urban Hills licensed Nevada cultivation site, more ZaZZZ, the company's structure, the state of the Cannabis industry, and more.
Be sure to visit the company's website at
americangreen.com
and sign up for the company's emails alerts to stay current on news.
Shareholders and interest holders may also stay current with American Green Updates:
Twitter: @American__Green (two underscores), or
Facebook:
https://www.facebook.com/americangreenusa
About American Green, Corp.
In 2009,
American Green, Corp.
, became one of the first publicly traded technology companies in the world serving the medical cannabis industry beginning with the introduction of the company's proprietary ZaZZZ machine developed to automate, age-verifying dispensing of cannabis-based medicines. Our mission is to remain a leader within the cannabis and industrial/medicinal hemp industry embracing innovation within all seed-to sale sectors by leveraging our team of professionals, as well as value-added companies and products. American Green is actively involved in activities that span cultivation, manufacturing and extraction, retail, and community outreach. We are challenged by this exploding new industry every day and strive to develop sustainable and responsible businesses that will thrive and endure in our constantly evolving marketplace.
Notes About Forward-Looking Statements
Except for any historical information contained herein, the matters discussed in this press release contain forward-looking statements that involve risks and uncertainties, including those described in the Company's Securities and Exchange Commission reports and filings. Certain statements contained in this release that are not historical facts constitute forward-looking statements, within the meaning of the Private Securities Litigation Reform Act of 1995, and are intended to be covered by the safe harbors created by that Act. Reliance should not be placed on forward-looking statements because they involve unknown risks, uncertainties and other factors, which may cause actual results, performance or achievements to differ materially from those expressed or implied. Forward-looking statements may be identified by words such as estimates, anticipates, projects, plans, expects, intends, believes, should and similar expressions and by the context in which they are used. Such statements are based upon current expectations of the Company and speak only as of the date made. The Company undertakes no obligation to update any forward-looking statements to reflect events or circumstances after the date on which they are made.