ERBB Now Included in the MJIC Marijuana Stock Index; The Leading Cannabis Related Index Will Continually Provide Market Information and Analysis for American Green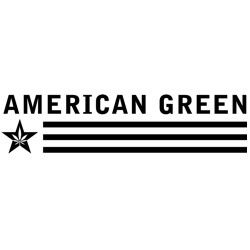 Tempe, AZ, March 10, 2015 --(
PR.com
)-- American Green, Inc. (OTC MKTS: ERBB) announced today that it has been selected by The Marijuana Index (www.marijuanaindex.com) for inclusion in its MJIC U.S. Non-Reporting Company Index.
The Marijuana Index is the leading equity tracking index featuring public companies involved in the cannabis industry. The Marijuana Index provides the most robust data set in the industry with a perpetually expanding assemblage of information available to brokers, analysts, investors and media.
"We are pleased to have American Green included in The Marijuana Index where our corporate story can be followed by a larger number of parties interested in our industry," said American Green president, Stephen Shearin. "As more companies enter this dynamic industry it is both a privilege and an opportunity to be tracked as a leading public company in the legal cannabis industry. This will allow our shareholders access to real-time industry data and an expansive set of tools to better follow American Green and industry developments," concluded Shearin.
"We view the inclusion of American Green in The Marijuana Index as an important step in providing further legitimacy to public company cannabis operations," stated Frank Marino, President of MJIC, Inc. "Investors in this quickly growing industry deserve and appreciate as much information as possible and we intend to continue to supply data and market intelligence for American Green in perpetuity."
For more information regarding American Green and its standing in The Marijuana Index please visit www.marijuanaindex.com.
Be sure to visit American Green's website at www.americangreen.com and sign up for the company's email alerts to stay current on news.
Shareholders and interest holders may also stay current with American Green Updates on Facebook and Twitter: Twitter: @American__Green (two underscores), or Facebook: https://www.facebook.com/americangreenusa
About The MJIC Marijuana Index
The MJIC Marijuana Index measures the combined performance of globally listed marijuana stocks. The Indices are calculated by using an equally weighted algorithm, providing a standardized and balanced calculation methodology. The index provides existing and prospective investors with a targeted and centralized view of these pioneering securities which are positioned within a multi-billion dollar growth industry. Information and articles are shared from around the web on the business of marijuana as it unfolds throughout the United States and the world. The mission of The Marijuana Index is to become the centralized hub of communication between cannabis companies and the investment marketplace following the industry.
The Marijuana Index is the leading benchmark for tracking publicly traded marijuana stocks as the first industry specific equity index of its kind.
About American Green, Inc.
In 2009, American Green, Corp., OTC MKTS ERBB became one of the first publicly traded technology companies in the world serving the medical cannabis industry beginning with the introduction of the company's proprietary ZaZZZ medical marijuana vending machine developed to automate, age-verifying dispensing of cannabis-based medicines. Our mission is to remain a leader within the cannabis and industrial/medicinal hemp industry embracing innovation within all seed-to sale sectors by leveraging our team of professionals, as well as value-added companies and products. American Green is actively involved in activities that span cultivation, manufacturing and extraction, retail, and community outreach. We are excited to be in this exploding new industry every day and strive to develop sustainable and responsible businesses that will thrive and endure in our constantly evolving marketplace.
MJIC Marijuana Index
www.marijuanaindex.com
info@marijuanaindex.com
Notes About Forward-Looking Statements
Except for any historical information contained herein, the matters discussed in this press release contain forward-looking statements that involve risks and uncertainties, including those described in the Company's Securities and Exchange Commission reports and filings. Certain statements contained in this release that are not historical facts constitute forward-looking statements, within the meaning of the Private Securities Litigation Reform Act of 1995, and are intended to be covered by the safe harbors created by that Act. Reliance should not be placed on forward-looking statements because they involve unknown risks, uncertainties and other factors, which may cause actual results, performance or achievements to differ materially from those expressed or implied. Forward-looking statements may be identified by words such as estimates, anticipates, projects, plans, expects, intends, believes, should and similar expressions and by the context in which they are used. Such statements are based upon current expectations of the Company and speak only as of the date made. The Company undertakes no obligation to update any forward-looking statements to reflect events or circumstances after the date on which they are made.
Contact:
American Green, Inc.
Investor Relations
Mr. Has Uyar
1221 W Warner Rd, Suite 103
Tempe, AZ 85284
480-443-1600 X555
Has@americangreen.com
www.americangreen.com
Contact
American Green
Has Uyar
480-443-1600
americangreen.com
American Green, Inc.
Mr. Stephen Shearin
President
1221 W Warner Rd Suite 103
Tempe, AZ 85284
(480) 443-1600

Contact