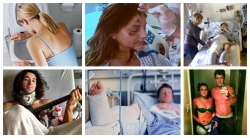 Southlake, TX, March 11, 2015 --(
PR.com
)-- With college students flocking to sunny beaches during spring break, parents can't help but worry about children leaving home to party hard in remote travel destinations. And, according to MASA Assist, the world's leading provider of emergency medical transportation services, these parents have a right to be concerned. Statistics gathered by agencies across the country indicate that many students engage in risky behaviors such as binge drinking, overexposure to the sun and other hazardous activities which result in a dramatic rise in accidental injuries, illness and more.
To safeguard the health of their loved ones, prudent parents purchase various kinds of policies assuming that their medical needs will be protected. However, in the wake of the Affordable Care Act (ACA) legislation, some parents find that coverage under many of the new healthcare plans can be limited or non-existent in some cases – especially if the student travels outside of their home state.
"This is big news to parents," said Frank Halley, founder and CEO of MASA Assist. "The last thing most people consider is having an accident or becoming ill when they travel. Unfortunately, medical emergencies happen more frequently than you may think. It can be a shock to find out that your loved one may not be adequately protected under your current health care plan, and that lack of coverage could have dire consequences during a medical emergency."
In a recent
news report
filed by the ABC television news affiliate in Dallas, a North-Texas family purchased one of the affordable ACA family coverage policies from the health care insurance marketplace. Their daughter, a student at the University of Arkansas, became ill while attending college. The family was surprised to learn that their child was ineligible for treatment from doctors in Arkansas, since she was living outside of Texas. This loophole in the family's medical care coverage could have devastating health and financial consequences in the case of a serious injury or illness.
"Situations like this are the reason we created an emergency medical transportation service," said Halley. "At MASA Assist we realize that when critical care is needed the last thing a parent should worry about is how to get emergency medical assistance for their child."
The time to act is before a medical crisis arises. Health insurance providers will give detailed policy information, but important details are buried in the fine print that few understand or read. Taking a few minutes to review health care coverage could mean the difference between getting adequate care and incurring huge and unexpected expenses in the midst of a medical emergency. When reviewing health care coverage, make inquiries regarding:
· Know the difference between coverage available inside the home state compared to coverage outside state lines and when traveling abroad. (Coverage could be limited outside of the home state, with even more limitations for travelers outside U.S. borders.)
· In the event that medical care is needed, determine when and if pre-authorization is necessary to assure that all expenses are covered. (Always call and ask prior to treatment.)
· Understand how the health care provider differentiates between illness and emergency care coverage outside of the home state. (A broken leg may be covered, while a bout of flu may not.)
· Identify which doctors and/or facilities are authorized to provide care outside of the home network. (Some policies only authorize treatment from specific a primary care physician or other in-network provider.)
To insure that the health care needs of family members are adequately met, supplemental coverage may be needed especially when traveling away from home. While numerous specialty programs exist, research is required to identify the plans that work best for each family. MASA Assist, a membership-based plan, ensures that all medical transportation expenses are covered – without deductibles, stacks of paperwork or extra charges. MASA Assist provides emergency medical care and transportation for members and their families no matter where they choose to spend spring break or vacation.
"Spring break is supposed to be a fun-filled annual rite of passage for college students," Halley noted. "But for those that get sick or hurt, parents should know that emergency medical transportation is readily available through an affordable MASA Assist membership. Only one call to the MASA emergency assistance line, brings expert medical help within minutes."
About MASA Assist
(www.MASAassistUSA.com)
:
Founded in 1974, Medical Air Services Association (MASA Assist) is strategically based in Southlake, Texas, just minutes from the Dallas / Fort Worth International Airport. An international organization, MASA Assist provides lifesaving emergency air and ground transportation for more than one million members while at home, on the job or traveling the world. Call 1-800-295-1220 or visit
www.MasaAssistUSA.com
for more information. Lauren Cleveland, agent no 0003846, can answer any detailed questions you might have.