Microsoft Assistant General Counsel Bruce Jackson Named One of 2015's Most Influential Black Lawyers in Corporate America
New York Native Bruce Jackson gets recognized as one of the country's most influential black lawyers. He went from founding the highly successful entertainment law firm of Jackson, Brown, Powell and St. George in 1993 to advancing a $4 billion regional sales business unit in negotiating licensing and contracts at Microsoft. His many professional accomplishments are complimented by his passion for Diversity and Inclusion across corporate America.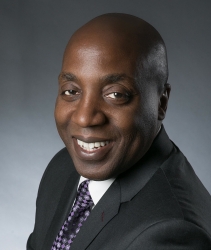 New York, NY, March 13, 2015 --(
PR.com
)-- Microsoft Assistant General Counsel Bruce Jackson is recognized for his professional accomplishments and influence throughout corporate America in the 2015 Spring issue of Savoy Magazine, a national publication that specializes in covering the power, substance, and lifestyle of African Americans. The issue highlights Mr. Jackson's career and honors him as one of the year's most influential black lawyers in the United States.
"Savoy is proud to congratulate those recognized within the 2015 Most Influential Black Lawyers listing. We salute their achievement and leadership working at the highest levels within firms of influence and global corporations," said L.P. Green, II, Publisher, Savoy Magazine. "This is the definitive and most comprehensive list of Black lawyers compiled within the last five years and we're proud to share their impact with our readers."
Mr. Jackson is currently Assistant General Counsel for the East Region Enterprise & Partner Group (EPG) of Microsoft Corporation, a world leading software development company. His key responsibilities include advancing a $4 billion regional sales business unit in negotiating licensing and contracts and assisting Fortune 100 companies in their conversion to Cloud software and information storage services. He also supports Microsoft's government affairs and corporate citizenship initiatives with a commitment to serve communities in the New York metropolitan area.
Community Initiatives
Mr. Jackson's engagement in youth and community outreach services has helped various organizations throughout the state of New York. In 2010, he was involved with getting Elevate America (a Microsoft initiative that offers programs and resources to help people find employment) launched in New York. The launch resulted in a statewide distribution of 71,000 vouchers to be used by community programs for technology training purposes. Mr. Jackson was instrumental in getting the Henry Street Settlement organization, a not-for-profit agency located in the lower east side of Manhattan that offers social services, arts, and health care programs to the community, a $250,000 Elevate America Community Initiative grant from Microsoft. The grant offered program support as well as software needed to offer additional technology skills training and job placement services to the under served community. Mr. Jackson is a board member of the Henry Street Settlement youth workforce committee.
Diversity and Inclusion
Mr. Jackson's dedication to empower minorities within corporate America has been demonstrated in various works throughout his career. He has been a consistent champion for diversity and inclusion and continues to advocate the benefits of creating a diverse workforce where people can effectively work together across cultural differences. "Diversity in leadership has a transformative power because it promotes collaboration, innovation and contributions from every corner of the globe," says Mr. Jackson. He has helped with shaping Microsoft's legal department's diversity efforts and was one of the original members of the company's legal and corporate affairs diversity committee established in 2001. He also organized the first Law and Corporate Affairs (LCA) Women and Minority Law Student Intellectual Property (IP) Summit in New York City that encouraged women and minority law students to pursue careers in intellectual property law.
Additionally, Mr. Jackson participates on a number of boards and initiatives including:
Appointed to New York State's Advisory Council on Interactive Media and Youth Violence by Governor David Patterson in 2010.
Serves on the advisory board of National Association for Women and Minority-Owned Law Firms (NAMWOLF), a nonprofit trade association that seeks to diversify the legal profession by developing successful relationships between minority and women-owned law firms and private and public entities.
Participates in the Annual Blacks at Microsoft Minority Student Day which exposes students to high school internships, and college scholarship opportunities.
Serves on the board of the African American Chamber of Commerce for Westchester and Rockland County, a voluntary organization comprised of individuals and businesses with an interest in progressing commercial, financial, and civic components of the community.
Prior to joining Microsoft in 2000 as an attorney covering digital media and regulatory affairs, Mr. Jackson founded the entertainment law firm of Jackson, Brown, Powell and St. George in 1993. The firm enjoyed a 9 year tenure in providing highly specialized services to some of the music industry's top performing artists including American award winning rapper/actor, L.L. Cool J, American rapper and producer Heavy D, Grammy nominated American rapper Busta Rhymes, and countless record company executives, producers, and song writers.
Mr. Jackson has a Bachelor's degree of Business Administration in Accounting from Hofstra University and a Juris Doctor and Master of Laws degree in Taxation from Georgetown University Law Center. Mr. Jackson was a business professor at Baruch College teaching tax courses and simultaneously worked as an Entertainment attorney for the Minter and Gay law firm in New York City.
About Savoy Magazine
Savoy Magazine is a national print publication that specializes in covering the progressive influence of African Americans throughout professional, political, fashion, and entertainment continuums. The magazine has set up a "Savoy Top 100" list as a way to honor African-American executives of global influence in leadership roles. "Savoy is proud to be at the vanguard of recognizing excellence and success within private industry and corporate professionals," said Green, Publisher, Savoy Magazine. "Recognizing the Most Influential Black Lawyers is a natural extension of our ongoing coverage of influencers and achievers that began with the creation of the Most Influential Black Executives and Most Influential Black Women listings. We remain committed to recognizing and exposing the world to the full spectrum of excellence within the African American community." The magazine is published on a quarterly basis and has a readership of about 500,000. The publication is delivered to subscribers online and in print worldwide and will launch a Savoy app available for iOS and Android devices in March 2015.
Savoy Magazine Website: www.savoynetwork.com
Contact
KR Communications
Katherine Rodriguez
347-524-9146

Contact