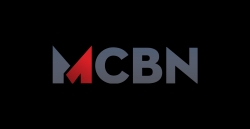 Los Angeles, CA, March 16, 2015 --(
PR.com
)-- MCB Network Corp announced today that it has entered into a television affiliation agreement with Mako Communications, LLC under which MCB's over-the-air (OTA) reach will increase to nearly 59 million people in 36 markets across the U. S. Building on its solid foundation of the OTA market aimed at Hispennials, this transaction marks the first major acquisition by MCB to expand its reach via the free airwaves.
"Our audience of second- and third-generation English-speaking Hispanic millennials (Hispennials) want to choose their entertainment whenever, wherever and whatever -- on any of their mobile devices and televisions," said MCB CEO Sean Malatesta. "We have gained significant nationwide viewership through affiliates in the US. This alliance with Mako Communications greatly expands our availability to modern viewers that increasingly choose to untether from cable, satellite and other expensive and constrained entertainment options. Making our culturally relevant Hispanic-focused programming available by way of a free medium, in addition to our continued development of on multiple mobile and digital platforms, continues to be a critical component in meeting our rapidly expanding audience's demands."
Howard Mintz of Mako added, "Mako is excited to increase our viewers' programming options by launching MiCasa's English language Hispanic-oriented programming. We look forward to a long relationship with the MiCasa Network and their Hispennial viewership."
The channels will begin to go live starting on March 15, 2015. Upon completion of the rollout, viewers will now be able to see MiCasa Network on channels in Amarillo, Atlanta, Austin, Chicago, Corpus Christi, Dallas-Fort Worth, Houston, Mayaguez (Puerto Rico), Miami, New York City, Oklahoma City, Philadelphia, Phoenix, Ponce (Puerto Rico), San Antonio, San Juan (Puerto Rico), Seattle, St. Louis and Tampa. In a matter of time MiCasa has grown its footprint, now serving over 40 DMAs and reaching an audience of nearly 59 million viewers. Additionally MiCasa is available across Roku IPTV and mobile devices.
About Mako Communications, LLC
Mako Communications, LLC is a family owned and operated company that has been acquiring, building, and maintaining Class A and low power television stations all across the United States since 2000.
Nationwide Digital Coverage. With 43 stations broadcasting in 26 markets, and stations in 13 of the top 20 markets, Mako provides one-stop shopping for virtually nationwide coverage.
About MCB Network Corp and MiCasa Network
MCB Network Corp's MiCasa Network, based in Los Angeles at LA Center Studios, is a premiere provider of entertainment for the growing Hispanic Millennial community. MiCasa Network is the only place where you'll find the quality programming tailor-made for today's "Hispennial" audience and distributed multi-platform. Its programming offers something for everyone delivered in a compelling way - in the evolving predominant language of English with a distinct Latino flavor: Movies, Mobile Games, Music, Beauty, Autos and Sports. With over 2000 hours of original and licensed programming shot in its state-of-the-art HD Virtual production studios, MiCasa Network is poised to be your one-stop shop for all Latino entertainment and the advertisers trying to reach them.
http://www.mcbntv.com
For more information, contact:
MCB Network Corp
Sharon Will 352-789-4346
Macko Communications, LLC
Howard Mintz 361-585-0441
www.MCBNTV.com