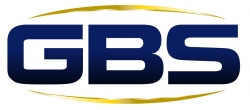 Springfield, MO, April 21, 2015 --(
PR.com
)-- Group Benefit Services (GBS) has announced that in conjunction with its current investment in company-wide technological advancements, GBS is obtaining an all new PC platform from Digital Storm.
Digital Storm customizes and hand builds each PC in house, creating some of the fastest computers in the world. Digital Storm computers are renowned for innovative liquid cooling and control with HydroLux cooling. The HydroLux Control Center systematically evaluates and optimizes airflow based on temperatures, allowing computers to run continuously without overheating to achieve maximized performance.
"This is an additional stage in our technology-based project to attain the latest and most advanced technological solutions in the industry," stated GBS Operations Manager Kim Angeles, "Providing GBS employees with industry leading workstations from Digital Storm will further enhance our proficiency at providing exceptional services to our clients."
Digital Storm is a custom PC manufacturer with over 10 years of experience in creating the world's most advanced computers. Digital Storm Business Development Executive Sonam Chana stated, "Digital Storm's mission is to produce the world's most innovative PC's by crafting advanced technology to facilitate record breaking performance and stability."
Group Benefit Services, Inc. (GBS) is an insurance claim technology organization headquartered in Springfield, Missouri. GBS has twenty-five years of experience in creating and administering self-funded health plans nationwide. A high level of flexibility and proven expertise gives GBS the ability to accommodate a diverse client base by developing innovative solutions, offering market-competitive pricing, and providing high quality service to help all clients achieve their individual objectives of lower healthcare costs, optimal health outcomes, and positive member experience.
For more information about Group Benefit Services, Inc. (GBS), visit www.gbs-tpa.com.