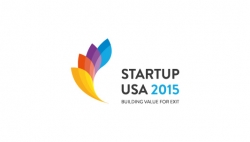 Chicago, IL, May 22, 2015 --(
PR.com
)-- Startup USA 2015: "Building Value for Exit"
Scaale Group announces Startup USA's global business event to be held in Chicago, IL on September 21st and 22nd, 2015.
In attendance will be international and local investors, strategic partners and some of the top startups, growth companies and entrepreneurs from around the world.
Centered on "Building Value for Exit", Startup USA will be packed with global success stories, workshops and networking opportunities and will reinvigorate entrepreneurship around the world by bringing local and global investors together with startups and growth companies.
Entrepreneurs looking to grow their business are encouraged to attend. Accredited global and local investors will participate in the Entrepreneur and Investor Tracks on September 21st. On September 22nd, attendees will be given the opportunity to pitch their business directly to investors in the live Startup USA Pitch Competition.
With Startup USA, Scaale Group provides direct access to global market leaders, like-minded entrepreneurs, successful startups and local and international investors that are crucial to entrepreneurial growth.
Startup USA will take place in downtown Chicago, at the following address:
Willis Tower - 99th Floor
233 S. Wacker Dr.
Chicago, IL 60606
· Early registration is available by going to www.startupusa.rocks/registration.
· For interest in sponsor involvement, contact jennifer.langley@scaale.com.
· For all other information, please visit
www.startupusa.rocks
Startup India
Scaale also presents Startup India, October 8th and 9th, 2015. This event mirrors Startup USA, with the addition of a festival which will be hosted at a destination that has truly opened up India to the world, Goa. Spread across two days, the festival will have India's most aspirational start-ups engaging actively with investors, CEOs and entrepreneurs from across continents. This event will bring together the best minds from India and global start-up ecosystems.
About Scaale Group
Scaale is a Venture Resource Group dedicated to implementing solutions for SMB's and growth companies, corporations and governments through sales, capital and talent.
Headquartered in San Francisco, Scaale Group is comprised of 7 companies and a team of 300+ employees spread over 10 countries. Scaale is currently working for 100+ clients.
With our local offices and ecosystems, Scaale Group has a unique real time knowledge of how to enter new markets, the cost of doing business everywhere in the world and what new opportunities are emerging in different industries in other markets. With a core competency rooted in applying effective global context to growth companies, Scaale continually helps businesses achieve strategic growth in current and new markets.
Scaale Companies:
Cross Border Angels: an exclusive international investment network with +150 member investors in 5 countries.
Scaale Exits: M&A boutique specialized in global exits.
Scaale Capital: specialized in financial services to help companies create the best strategies to raise funds, exit and evaluate the financial health of their company and future potential.
Scaale Sales: an implementation company dedicated to outsourcing global sales in large and complex markets like India, China and USA with a unique model that is flexible, efficient and scalable.
Talent Anywhere: Talent specialists in providing talent acquisition, management and workspace solutions around the world. We offer four core capabilities that engage companies across all their talent needs: Acquire, Access, Manage, and Operate.
www.scaale.com
Media Contact: Jennifer Langley, Jennifer.Langley@scaale.com