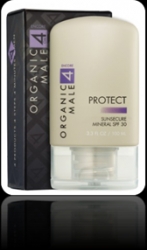 Silverthorne, CO, May 29, 2015 --(
PR.com
)-- "Would you start your day by drinking an 8 ounce glass of benzene? Why in the world would you put it on your face?"
--Michael Bruggeman, CEO & Founder
Without engaging in the safety discussion of various brightening and bleaching ingredients and end products, there are a host of other factors to consider in choosing hyperpigmentation correcting solutions. Consumers are becoming savvier in understanding whether or not an ingredient is of plant or petroleum origin. Few product purchasers, however, consider the biodegradability of an ingredient once it is washed off the body, much less the impact of the manufacturing process on the environment. Oftentimes unknowingly, the registers ring yet another contribution to global warming and environmental degradation.
As consumers, we understand the low carbon emissions and conscious supply chain management associated with locally sourced raw, organic, whole and unprocessed foods. Somehow we fail to apply this same logic to the products we choose to spread over our bodies.
Fortunately, advanced green science alternatives to traditional synthetic brightening ingredients are growing at an exponential pace. While the efficacy of Hydroquinone, for example is indisputable, new plant-based alternatives are gaining traction as they become more economically viable for skin care product manufacturers and patrons who choose those brands.
"I feel so uniformed about the choices I am making in skin care products today. I ensure my family eats well and we choose organic as often as we can. I just don't have the same level of understanding about the personal care products we use."
--OM4 Customer
Watch for These Natural Ingredient Choices
Ergothionine – powerful antioxidant amino acid that occurs naturally in the body and is found in high concentrations around cells that are subjected to free radical damage. Like Vitamin C, Ergothionine cannot be synthesized must be supplemented. Natural sources include: mushrooms, barley, broccoli and brussel sprouts. Revolutionary application chelates copper, inhibits the production of tyrosinase and melanin, and stimulates cellular repair to help prevent and correct hyperpigmentation | sun damage.
Glabridin – in a comprehensive study released February of 2012, entitled: Topical Hypopigmenting Agents for Pigmentary Disorders and Their Mechanisms of Action, the research team of Hyojin Kim, M.D., Hye-Ryung Choi, Ph.D., Dong-Seok Kim, Ph.D. and Kyoung-Chan Park, M.D., concluded that Glabridin, present in Licorice roots, inhibits both melanin synthesis and inflammation.
Primula Veris (Cowslip) Extract – extremely high in Beta Carotene and Vitamin C. Targets hyperpigmentation to reveal a brighter complexion.
Veronica Officinalis Leaf (Speedwell) Extract – astringent, skin conditioner and brightening agent.
Melissa Officinalis Leaf (Lemon Balm) Extract – known for its anti-inflammatory, antibacterial and skin lightening properties.
Uva Ursi (Bearberry) Extract - a natural hydroquinone sugar complex that is reported to be more stable than synthetically derived versions, astringent, skin brightener.
Stonecrop – high in Ascorbic Acid, anti-inflammatory and photo protective ingredient, traditionally used for skin brightening.
Ingredients that potentiate the brightening capacity of the above ingredients, include: Achillea Millefolium (Yarrow) Extract, Alchemilla Vulgaris (Lady's Mantle) Extract, Peppermint and Malva Sylvestris (Mallow) Extract.
Organic Male Products Designed to Address Hyperpigmentation:
PROTECT: SunSecure Natural Mineral SPF 30
$69.00 - 100 ml | 3.3 oz
Protect your skin from the environment and minimize photo-aging with OM4's unique Broad Spectrum SPF 30. More than a simple SPF, OM4's PROTECT contains EcoShield,™ a trifecta of actives that provide a synergistic solution to oxidative stress and premature aging.
GUARD: Red Algae Extract and Zinc Oxide – Deflects harmful UVA/UVB radiation, naturally, and prevents photo aging.
BRIGHTEN: Thiotaine® – a natural antioxidant amino acid (Ergothionine) that prevents collagen degradation and hyperpigmentation by chelating copper, inhibiting Melanin and Tyrosinase production and stimulating cellular repair.
IMPROVE: Moluccana Seed Oil and Phellodendrom Amurense Bark Extract – precludes transepidermal water loss; soothes and moisturizes chapped, dry skin.
Warm Sands Botanical Youth Serum
$58.00 - 30 ml | 1.0 oz
STEP 3 - BIOACTIVATE
Bathe your skin in moisture-rich desert botanicals, vitamins A, B, C and Aloe. This hydrovitalizing youth serum contains Horsetail, which strengthens capillary walls, and Desert Licorice and Stoneroot, potent cellular repair and skin brightening agents. Sustainably harvested New Zealand Green Lipped Mussel Oil, suspended in a Sauvignon Blanc Grapeseed Husk Extract, is then precisely microblended to provide the earth's preeminent and clinically substantiated combination of Omega-3s and antioxidants designed to intercept the inflammatory process and prevent premature aging.
Organic Male OM4 is the first comprehensive skin type and condition-specific men's skin care line to bust the myth that all men's skin is created equal OM4 is the first line to launch in the US that uses advanced green science technology to address the needs of, and significant biological differences in, male skin.
If you would like more information about this topic, please contact Michael Bruggeman at 877-898-6253 or email at mike.bruggeman@om4men.com.