Sugar Daddy-Sugar Baby Lifestyle Expert Taylor B. Jones Teams Up with Dating and Sex Coach Alan Roger Currie
Can women be taught how to become a better "Sugar Baby?" Two African-American Dating and Lifestyle Coaches offer mentoring and training for women interested in becoming a highly sought-after Sugar Baby who will be able to attract the attention, companionship, and financial generosity of older men commonly referred to as "Sugar Daddies."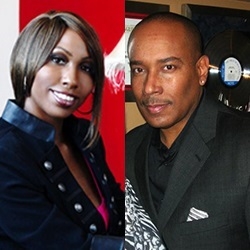 Atlanta, GA, June 16, 2015 --(
PR.com
)-- Can a woman be 'taught' how to become a better 'Sugar Baby?' And for those not too familiar with the term, what exactly is a 'Sugar Baby?'
Many who frown on 'Sugar Daddy-Sugar Baby' relationships suggest that a woman who acts as a 'Sugar Baby' is very similar to a wife or long-term girlfriend who is a highly materialistic 'gold digger' type, while others suggest that the name 'Sugar Baby' is nothing more than a fancy term for a discreet Professional Call Girl or Upscale Erotic Escort.
Taylor B. Jones, author of "The Sugar Daddy Formula: A Sugar Baby's Ultimate Guide to Finding a Wealthy Sugar Daddy," explains in her book that she disagrees with both labels and perceptions. "A Sugar Baby is a woman who desires to enrich her own lifestyle by associating with men who have proven that they appreciate the rewards that dedication to the achievement of certain standards affords them," says Jones, who works full-time advising, coaching, and mentoring women who aspire to market themselves more effectively as highly appealing Sugar Babies.
Recently, Jones has chosen to partner with Alan Roger Currie, who is a very popular Professional Dating Coach and Interpersonal Communication Consultant for single heterosexual men who is the author of the self-help books, "Mode One: Let the Women Know What You're REALLY Thinking" and "Oooooh . . . Say it Again: Mastering the Fine Art of Verbal Seduction and Aural Sex." Currie has been a featured speaker at many dating and relationships conferences and workshops in many cities throughout the United States as well as Europe, and has been a guest on a number of national radio and television programs.
Currie, whose popular moniker is 'The KING of Verbal Seduction,' also works with women and couples to help them improve their sex lives by convincing them to rid themselves of 'sex-negative' thoughts and prudish mindsets and replace them with more 'sex-positive' beliefs and more open-minded and erotically uninhibited attitudes.
"I love Taylor's business savvy. She has earned my respect," said Currie, who will be collaborating with Jones in the future for various webinars, workshops, and other Sugar Daddy-Sugar Baby mentoring and training events. Currie plans on helping many of Jones' clients enhance their "feminine energy and aura" when in the company of men of interest, and train them how to present themselves as more "Girly Girl" types who are known for maintaining a high degree of irresistible sex appeal with men.
"I have always been a major proponent of relationships between men and women that are mutually beneficial and rewarding, and where both partners in the relationship are upfront, specific, and straightforwardly honest about what their desires, needs, and expectations are in the short-term and long-run," said Currie, who is the host of an Adults Only podcast program entitled, "The Erotic Conversationalist" where he interviews female guests about anything and everything related to erotic enjoyment and sexual satisfaction.
Both Currie and Jones agree that the biggest misconception about Sugar Daddy-Sugar Baby relationships is that all of them exclusively center on the idea of a younger woman taking advantage of the financial generosity of a naive and sexually desperate older man. Currie stated that he does not encourage or endorse any relationship between a man and a woman that is full of a high degree of dishonest, disingenuous, and/or highly manipulative behavior.
"I would not put a woman who is a 'Sugar Baby' in the same category as a woman who works as a street prostitute, professional Call Girl, or upscale Erotic Escort. All of those women primarily, if not exclusively, exchange sexual pleasure and satisfaction for direct financial compensation. A high quality Sugar Baby is a woman who offers men of interest more than merely sexual companionship. Matter of fact, there are many Sugar Daddy-Sugar Baby arrangements between men and women where sex only takes place occasionally, if at all," said Currie, who added that sometimes, even a man can be a 'Sugar Baby' and have an older woman operating in his life as his 'Sugar Mama.'
Even though Currie does not consider himself a true Sugar Daddy-Sugar Baby expert in the same way Jones is, Currie does have extensive experience helping both male and female clients improve their love lives, sex lives, and overall social lives. Currie often works as a 'Professional Dominant Sir' with many of his female clients, which is similar to a woman working as a Professional Dominatrix with male clients.
"Many female clients pay me to help them feel more comfortable unleashing the more open-minded, free-spirited, erotically uninhibited, and obedient and submissive aspects of her personality and behavior. So many women are overly-concerned about what other people are going to say about them behind their back. In the big picture, who cares? You cannot go through life allowing yourself to always be concerned with the opinions, perceptions, and criticisms of others. You have to own your personality and behavior," said Currie.
If you are a woman who is interested in finding out more about the products and services offered by Ms. Taylor B. Jones, please visit http://thesugardaddyformula.com/how-to-start-sugar-daddy-dating/
If you are a heterosexual or bisexual woman interested in finding out more about The KING's Consultation & Training Sessions, please visit
http://www.modeone.net/training/
Contact
Mode One Multimedia, Inc.
Alan Roger Currie
1-219-789-1948
http://www.modeone.net/training/
Ms. Adrienne Yates (Publicist): 1-614-975-5690

Contact