Dimension, Inc. Enters Into a Service Contract with IMmATA Group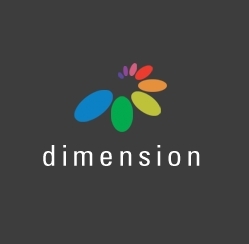 Las Vegas, NV, June 19, 2015 --(
PR.com
)-- Dimension, Inc. today announced a service contract to do upscaling on archived video materials and bring them up to today's standard of quality. Dimension's patented upscaler program, based on their U.S. Patent #s 8,639,053 & 8,983,236, will be used to do the work on Dimension's Cloud Service.
Lawrence F. Panik, Dimension's President, said, "This is another exciting use of our technology to bring decades old archived material into the 21st century and will showcase our technology, which can be used with both a cloud platform and in-house, depending on the needs of the user."
Stephen Cheek, an independent project Executive Producer/Director of the IMmATA Group, added "I've been waiting for more than fifteen years to present this valuable video content from Dr. W. Edwards Deming. This solution helps answer many questions, including adapting it into an educational program called Deming in Dentistry. I have brought Dr. Deming's managing for quality philosophy to help not only dentists, but any business requiring quality enhancements."
Dimension's upscaling technology will be used to enhance and modernize the video quality of the old video material needed for teaching; whether in institutions, dental companies, other businesses, universities, or the general public.
From the 1930's to the 1990's W. Edwards Deming worked endlessly to teach the world about the power of statistical analysis in all aspects of business improvement. After receiving his PhD from Yale University, he became known for his management approach to producing quality through managing all steps--coming from the top vs. the factory floor. Inarguably, decades later, this led to him being known as The Prophet of Quality. He worked closely with the Japanese during the 1950's and 60's. His work would lead Japan into becoming an industrial manufacturing power and highly regarded for their efficiency, quality and pride in workmanship. Deming's name is still understood as the gold standard. He frequently said "In God we trust, all others bring data."
Dimension, Inc. notes that this service contract adds diversity to their existing video upscaling and compression projects. Interested parties that want their archived material updated or have any SD, HD, UHD that needs to be upscaled may contact Dimension at:
info@dimensioninc.tv
, or at 808-937-3270.
Lawrence F. Panik
President
Dimension, Inc.
Stephen Cheek, DDS
Executive Producer/Director
The IMmATA Group
Contact
Dimension, Inc.
Lawrence Panik DDS
808-937-3270
Dimensioninc.tv

Contact