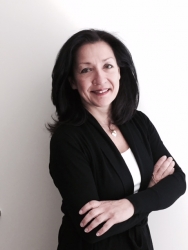 Herndon, VA, June 23, 2015 --(
PR.com
)-- AFG Group, Inc. announces the appointment of Selena Lo as Business and Client Liaison Leader for their Health, Research and Education markets. Based in their Washington DC area office, Ms. Lo will serve as the Client Solutions & Project Development Specialist for all regional and national initiatives. She holds a DIPARCH from Oxford Brookes University and a BA (HONS) in Architecture from Plymouth University, England.
Selena brings over 25 years of experience in programming, planning, design and construction management working successfully in the Federal, Healthcare, Corporate, Higher Education and Retail sectors. Selena will directly support AFG Vice President Kenneth J. Reese in expanding AFG's geographic and market reach to include the Midwest, Mid-Atlantic, and Northeast areas as well as the metropolitan Washington DC market.
"We are extremely happy to have Selena working here at AFG. She brings a strong national and local network of clients and business partners to the AFG Team to enhance our client solutions," said AFG Vice President Ken Reese.
About AFG Group, Inc.
AFG Group, Inc. is a woman-owned firm focused on multi-disciplined program, construction, and relocation management, with a national portfolio of work in healthcare, laboratories, courthouses, educational facilities, and government buildings. With 25 years of business acumen, AFG has earned a reputation for providing strong expertise, responsiveness, and project execution that helps owners navigate through complex design, procurement, construction, and activation processes. For additional information, visit: www.afgcm.com.