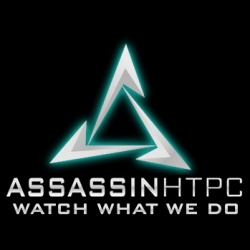 Indianapolis, IN, June 24, 2015 --(
PR.com
)-- Assassin HTPC, a leading Home Theater PC (HTPC) in North America that sells pre-configured Home Theater PC's, has announced the release of 2 new Media Extenders to compliment their already prestigious line of Home Theater PC's.
The 1080p capable extenders named the Micro ($149.99) which includes 1x HDMI, 4xUSB and 1xLAN port and the Nano ($99.99) which is a 1x HDMI Stick including wireless internet connectivity and a basic remote, allow the user to view content from both their Assassin Media Server (or any Network Attached Server) and also stream TV shows and Movies from a variety of different sources online.
This low price point puts them in a class of 1080p media extenders that has very little company.
Both of these extenders come pre-configured with the Assassin setup that will allow the user to scroll through their media in the same award winning interface found on Assassin Media Servers and even more impressively, they come fully configured with a dozen streaming apps that allow the user to quickly and painlessly stream recent Movie and TV Shows from a variety of different interfaces.
Assassin HTPC has always pushed the envelope with streamlining new technological advances and making them work for the general population, and the release of these 2 new media extenders is no exception.
Now customers are able to network their entire household of TV's for just a couple hundred dollars and be able to access all of the content that is available on their home server and online.
This means that content that you previously needed a thousand dollar system to be able to handle is now available for literally a fraction of the cost.
Surely there is more to come from this fast paced and growing Computer company but getting $99 media extenders in the hands of their customers is a big piece of the puzzle.
The Assassin Nano and Micro are available for purchase today through the companies online storefront under the Media Extenders section.