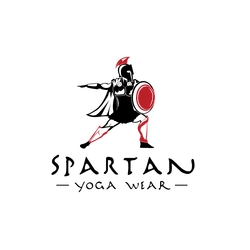 Houston, TX, August 07, 2015 --(
PR.com
)-- Functional fashion is something that interests a growing number of people who love to exercise. One of the leaders in this drive is
Spartan Yoga Wear
, a new company specializing in world-class work out athletic wear and accessories for yoga and athletes. Recently, Spartan Yoga Wear announced the launch of their first product the Spartan Yoga Wear Headband, a comfortable, non-slip, high quality headband that's a great choice for both exercise and casual wear.
"Spartan Yoga Wear providing world-class functioning workout wear for yogis and athletes who want to look good, feel great and hit peak performance during their workouts," commented a spokesperson from the company. "Our new Spartan Yoga Wear Headbands are something we have a great deal of confidence in and we know our customers are going to love them."
According to Spartan Yoga Wear, the headbands are made of a very comfortable and resilient 70% Cotton, 20% Spandex and 10% Polyester material making it an ideal choice for wearing while exercising. It's durable and wide design is very efficient at soaking up sweat, and has a very fashionable appearance that's quite in-style. The headbands are appropriate for both women and men, and currently come in five different attractive color choices.
The company is very happy to offer a 100% satisfaction guarantee on every Spartan Yoga Wear Headband sold.
Early customers have been quick to endorse the new product.
S.M., recently said in a five star review, "What a great headband - so glad I got the black one. My husband wears it on his run as well. I do Bikram yoga most days and this headband soaks up the sweat really well. I love the width and how it can cover parts of my ears to stop sweat going down my ears. I don't like sweat in my ears it really bugs me. Also, I love the quality of this headband it's a little thicker than most headbands so it feels like its doing its job well. I wear it on bad hair days as well because it is wide enough to cover almost all my head. I also really like that i can wear it many different ways, folded, scrunched, turban style and I really love the headphone fuss free feature with the loop at the back of the headband. Dries well and did not shrink. I am ordering the other colors next week. Thanks!"
For more information be sure to visit http://www.spartanyogawear.com.