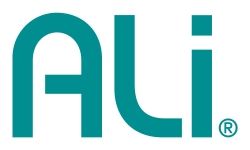 Taipei, Taiwan, September 03, 2015 --(
PR.com
)-- ALi Corporation today announced it has joined GlobalPlatform, the organization which standardizes the management of applications on secure chip technology, to strengthen industry collaboration and enhance chipset security.
ALi, based in Taiwan, is a set-top box (STB) and media processor chipset solution provider, and works with multiple conditional access (CA) and digital rights management (DRM) technology vendors to deliver a number of certified STB chipset solutions. As an Observer Member, ALi is eligible to participate in the GlobalPlatform Advisory Council, and will prioritize participation in the association's Premium Content Task Force.
"As a provider of STB technology, ALi is devoted to enhancing chipset security to meet the diverse, future-oriented requirements arising from the rapidly evolving digital media systems," comments Daniel Huang, Chief Operating & Technology Officer of ALi Corporation. "ALi is excited to join GlobalPlatform to further strengthen collaboration with the ecosystem and promote standardization and interoperability. By leveraging GlobalPlatform's knowledge and specifications, we hope to deliver more advanced, secure and cost-effective chipset solutions to benefit both the industry, and end-users."
Kevin Gillick, Executive Director of GlobalPlatform, adds: "At a time when media content is being consumed across a myriad of connected devices, security and revenue protection are integral to fostering a commercially viable ecosystem. We are therefore pleased to welcome ALi to GlobalPlatform, and look forward to utilizing their experience and expertise to advance our work within the premium content space."
About ALi Corporation
ALi Corporation is a leading innovator and developer in the set-top box (STB) system-on-chip (SoC) market. By fully leveraging its core expertise in the set-top box industry, ALi solutions are recognized for their high levels of integration, superior performance reliability, premier customer oriented service and compelling cost structure. Hundreds of Pay TV operators have adopted ALi's solutions worldwide. ALi Corporation was founded in 1987 with headquarters in Taipei, Taiwan, R&D centers as well as sales offices in Hsinchu, Beijing, Shanghai, Shenzhen, Zhuhai, Geneva, and Seoul, and technical support teams throughout Asia. For more information, please visit www.alitech.com.
About GlobalPlatform
GlobalPlatform defines and develops specifications to facilitate the secure deployment and management of multiple embedded applications on secure chip technology. Its standardized infrastructure empowers service providers to develop services once and deploy across different markets, devices and channels. GlobalPlatform's security and privacy parameters enable dynamic combinations of secure and non-secure services from multiple providers on the same device, providing a foundation for market convergence and innovative new cross-sector partnerships.
GlobalPlatform is the international industry standard for trusted end-to-end secure deployment and management solutions. The technology's widespread global adoption across finance, mobile/telecom, government, premium content, automotive, healthcare, retail and transit sectors delivers cost and time-to-market efficiencies to all. GlobalPlatform supports the long-term interoperability and scalability of application deployment and management through its secure chip technology open compliance program.
As a non-profit, member-driven association, GlobalPlatform has cross-market representation from all continents. 130+ members contribute to technical committees and market-led task forces. For more information on GlobalPlatform membership visit www.globalplatform.org