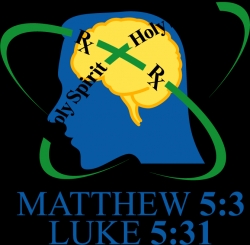 Jackson, MS, October 01, 2015 --(
PR.com
)-- New Element Consultants, Inc., a non-profit based in Jackson, Ms, is announcing its new web-site which promotes a Biblical potion that aims to effectively combat severe mental psychosis.
47 year old CEO and mental patient, Andre' Johnson, is announcing to the world how he implemented the potion fully in August of 2013 and noticed a drastic improvement in his countenance within days. Within 12 months, everything he attempted became a reality.
Johnson states that it took him 45 years, through trial and error, to become focused and accept the spiritual calling that was placed upon him from birth. The expert in dealing with mental illness notes that one shouldn't have to suffer needlessly for all those years and endure countless failures.
Johnson published a 60 page book on Amazon that chronicles his struggle of dealing with Bi-Polar and Schizophrenia. The extended version should be available soon. His book is entitled: "Man with Three Faces…Yearning for Control." The company's web-site is:
www.neconsultants.org
.
Forensic psychologists, social workers, and other health professionals are commenting that there is not another book on earth that compares to Johnson's perspective. Johnson adamantly claims that his book is a Divine, modern day message from God relating to mental health, hostile race relations, and other prevailing concerns.