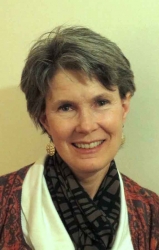 Herndon, VA, October 01, 2015 --(
PR.com
)-- AFG Group has selected Louise Brodnitz as Senior Historic Preservation Architect to support the CM Team on the St. Elizabeths Consolidation Project, in Washington, DC. As the onsite subject matter expert, Ms. Brodnitz will advise on preservation issues related to the historic buildings and landscape on the West Campus of St. Elizabeths Hospital and new headquarters for the Department of Homeland Security. Additionally, she will strengthen GSA's role as steward and developer by presiding over historical matters related to the Project's national historic landscape.
Louise brings over 28 years of seasoned experience as a Historic Preservation Architect and Urban Planner, garnering capabilities in: project management, evaluation of properties and effects, and policy development. She will facilitate GSA in fulfilling the terms of the Programmatic Agreement between the GSA, the State Historic Preservation Office, and other key stakeholders who are committed to its long-term protection.
"Louise is a conscientious and dedicated team member. She is very knowledgeable of both the big picture and details related to the Historic Preservation, third party consulting and Section 106 requirements on the St. Elizabeths Phase 2 project. Louise is a strong addition to the AFG Team," said AFG Project Manager Andrew Shipman.
About AFG Group, Inc.
AFG Group, Inc. is a woman-owned firm focused on multi-disciplined program, construction, and relocation management, with a national portfolio of work in healthcare, laboratories, courthouses, educational facilities, and government buildings. With 25 years of business acumen, AFG has earned a reputation for providing strong expertise, responsiveness, and project execution that helps owners navigate through complex design, procurement, construction, and activation processes. For additional information, visit: www.afgcm.com.