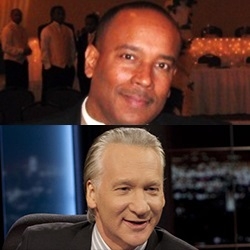 Hollywood, CA, October 25, 2015 --(
PR.com
)-- Are you familiar with the names George Sodini, Elliot Rodger, or Christopher Harper-Mercer? If not, these are the names of three men who were perpetrators of murder-suicide incidents in 2009, 2014, and 2015 respectively.
Another thing that these three men all had in common was that they all left behind a journal, or 'manifesto,' where they each highlighted the fact that they felt like 'losers' with women and found themselves feeling very romantically and sexually frustrated, and consequently, they developed a high degree of very bitter and misogynistic emotions toward women leading up to their deaths.
Many in the media have only discussed how these men's behavior and actions were negatively affected to one degree or another by mental illness, but at least two popular media personalities have targeted another contributing factor to these men's behavior: misogyny resulting from romantic and sexual frustration.
The first to speak out on this was Men's Dating Coach and popular Internet Talk Radio Host Alan Roger Currie, author of "Mode One: Let the Women Know What You're REALLY Thinking" and "The Possibility of Sex: How Naive and Lustful Men are Manipulated by Women Regularly."
"I refer to men like Sodini and Rodger as 'Mode Four Misogynists.' These were men who were so extremely romantically and sexually frustrated, that they reached a point where they no longer saw any valid motivation to keep on living. There are literally hundreds of thousands of men posting on internet message boards and discussion forums on a monthly or even weekly basis who are expressing the same sort of romantic and sexual frustration. Many of these men feel like they have next to a zero percent chance of attracting a long-term girlfriend, a future wife, or even a casual sex lover. They are angry and depressed," said Currie, who posted on some comments about these types of men on his Facebook Public Author page on Tuesday, October 6, 2015.
A few days later, HBO Television Talk Show Host and Media Personality Bill Maher expressed comments similar to Currie during the "New Rules" segment of his talk show, "Real Time with Bill Maher" on Friday, October 16, 2015. Maher said a key factor that contributed to the behavior of men like Seung-Hui Cho, Adam Lanza, Timothy McVeigh, Elliot Rodger and Christopher Harper-Mercer was that "They can't get laid."
Here are Currie's previous PR.com press releases related to this subject matter:
http://www.pr.com/press-release/560455
http://www.pr.com/press-release/575165
Click the following URL link to be redirected to Currie's elaborate thoughts on the rise in misogyny among young heterosexual men which also includes a video clip of Bill Maher's comments about the same subject:
Today's Misogyny: If I Can't Get Laid, I am Going to Kill You
Other relevant links for Talk Radio Host and Professional Dating Coach Alan Roger Currie:
https://en.wikipedia.org/wiki/Alan_Roger_Currie
http://www.directapproachdating.com
http://www.blogtalkradio.com/modeone
https://www.facebook.com/modeone/posts/722508221215467
https://www.youtube.com/watch?v=lGV_vqQQ_jA
Other relevant links for Political Commentator and Television Talk Show Host Bill Maher:
https://en.wikipedia.org/wiki/Bill_Maher
http://www.billmaher.com
http://www.hbo.com/real-time-with-bill-maher
https://www.youtube.com/watch?v=CRpgl01brpo
http://www.rawstory.com/2015/10/bill-maher-the-real-link-between-mass-shooters-is-that-theyre-all-women-repellent/