LicenZing LLC is Recognized as an Outstanding Hispanic Business in Northern California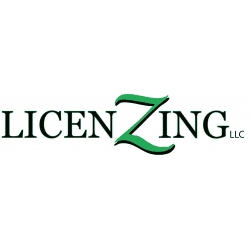 San Rafael, CA, December 15, 2007 --(
PR.com
)-- LicenZing LLC today was recognized by Telemundo/KSTS-TV48 as an outstanding Northern California Hispanic business. LicenZing LLC is being honored as an organization for its business acumen, success and community involvement making them a leader in their field and highly recognized in the community.
Telemundo/KSTS-TV48 will hold its 13th Annual Hispanic Business Salute in honor of these remarkable business entrepreneurs at a dinner event at the San Jose, CA, Fairmont Hotel on Friday, March 21, 2008.
Headquartered in suburban San Francisco, LicenZing LLC, has quickly and quietly become "the" boutique shop for lifestyle brand building through PR, marketing and licensing. LicenZing works with a select range of clients in areas such as fashion, fitness, yoga, innovative design and technology. The company provides a range of brand building services from strategic planning, creative services, media buying, merchandising and licensing.
Most recently, its founder Molly Robbins, a Mexico City native as well an apparel industry veteran, launched two apparel lines into the market: Palomita™ and Chucho™. "Esta marca es para ti" This brand is for you, is the tagline for these brands, focusing on Latino male and female consumers. Molly has secured exclusive rights to use trademarks and vintage art from an array of Latino companies. The Chucho™ and Palomita™ brands incorporate these colorful graphics providing a platform for individual style. The logos range from cement companies and tire manufacturers to beverages and confections. The brands also host iconic characters such as Topo Gigio®, a mouse known for his endearing comments and fun attitude.
"My local Marin Hispanic Chamber nominated me and I am completely surprised and honored to receive this award!" exclaimed Robbins. "I am so proud of our Latino community and hope, through the success of our brands, to give back through educational scholarships and help set the example that hard work does reap its rewards."
###
Contact
LicenZing, LLC
Molly Robbins
415-507-1596
www.licenzing.com

Contact