Bottle-Spot.com Launches New Site with Auctions and More
Bottle-Spot, the free marketplace for fine spirits, wines and craft beers, has launched a new site with auctions, user feedback and more. The site has become the go-to destination for rare bourbons like Pappy Van Winkle, and seeks to improve user experience with new tools and functionality.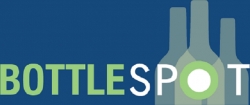 Merrimack, NH, December 03, 2015 --(
PR.com
)-- Last week Bottle-Spot.com, the online spirits, wine and craft beer marketplace, launched a brand new version of their website featuring auctions, as well and many other new features to enhance the buying, selling and trading experience. The site, which still offers classified-style listings, has been built on an entirely new platform which will serve as a launching pad for new tools and features over the next year.
"This was a natural next step for us," said Patrick Corcoran, founder of the site. "We want to leave the ability to buy, sell and trade in a classifieds style environment intact, but we also wanted to give sellers the option to place auctions as well. We've also added a feedback tool to help sellers build rapport and trust within the community."
Launched in the summer of 2013 as the first website of its kind, Bottle-Spot has grown into the premier online marketplace for fine spirits, wines and craft beers. Just under 200,000 listings have been placed since its inception, connecting thousands of buyers, sellers and traders from all over the world. Today the site is the go-to destination for hard to find collectible whiskies like Pappy Van Winkle, Buffalo Trace Antique Collection, other rare bourbons and more.
In addition to the new auction features, Bottle-Spot is now offering a 'Verified User' service, which confirms users' identities. These users are identified with a badge in all their listings, giving others another layer of security in their dealings on Bottle-Spot. This feature, along with the feedback tool, is expected to make using Bottle-Spot a safer, more secure experience.
The team at Bottle-Spot.com stress that all new features have one thing in common: they're free. "In every case we can think of, fine wines, spirits and craft beers are already expensive enough," said cofounder Joe Craig. "Whether it's the exploding bourbon and craft beer market or the established wine and scotch markets, we don't want to add cost by charging our users high fees that make it harder to enjoy these sought after beverages."
"It's all very consistent with my original vision for the site," added Corcoran. "An open, unified and secure marketplace for connoisseurs of all kinds. We want to serve our users with as many options as possible while not adding to prices that many feel are already out of control."
Both stressed that they themselves are consumers of many of the sought after products on the site. Each emphatically states that the ultimate goal of the site is to provide an open, transparent marketplace so fair market value is clear to everyone. "We'd just as soon have plenty to go around at retail, but since that's not the case we're working hard to at least keep things honest. We don't benefit from unrealistically high prices any more than buyers do."
So what does the future hold? "A lot," says Craig. "Now that we're on our own platform we can deliver a host of new tools and functionality, some of which are nearing completion now. We hope to make some new announcements soon." While he declined to get into specifics, he can assure everyone that the new features will continue to improve user experiences.
"At the end of the day, both of us love the spirits, wines and beers that appear on Bottle-Spot, so we're doing our best to approach the site from that perspective," says Corcoran, who's been a whisky lover for over 10 years. "The more we can serve people trying to navigate this complex market, the better."
Contact:
Patrick.Corcoran@bottle-Spot.com
Joseph.Craig@bottle-spot.com
Contact
BottleSpot Co
Patrick Corcoran
978 973 5580
www.bottle-spot.com

Contact