Open Lantern Powers Up Your Marketing Technology Strategy
249Labs is pleased to announce the release of Open Lantern, an innovative product for large enterprises to manage their Marketing Technology and help cut through the clutter of MarTech vendors. Developed by the former head of Marketing Technology at a $60B health insurance company, Open Lantern is designed to solve real world challenges with the specific needs of executive Marketing leadership and their teams in mind.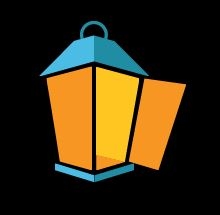 Tampa, FL, March 01, 2016 --(
PR.com
)-- Open Lantern is a free, web-based enterprise technology management product that gives digital executives greater control and insight into the expensive investment they have made in a wide variety of Marketing Technology (MarTech) products. Open Lantern aims to transform digital marketing in the Fortune 100 by empowering executives and their teams to make better informed technology decisions in support of their business goals. Built by the former head of Marketing Technology & Innovation at Aetna, Open Lantern is sharply focused on the needs of complex, digital organizations because it was built using the deep knowledge and real-world experience of a MarTech executive who was on the inside.
"Open Lantern will work to reduce digital marketing complexity by helping companies identify their internal Marketing Technology footprint, expose technology redundancy, determine areas for consolidation and uncover opportunities for cost savings," says Joseph Kurian, CEO of 249Labs, the MarTech start-up that built Open Lantern.
Open Lantern brings order to the avalanche of vendor information enabling MarTech teams to properly understand and exploit the capabilities of enterprise solution providers who serve the needs of the biggest companies in the world with their products. Joseph adds, "The issue for complex, digital organizations isn't that they don't have enough vendor choices but that there are too many confusing choices."
Instead of conducting expensive and time consuming internal assessments of hundreds of available technologies in each MarTech category, executives now have the choice of using Open Lantern to simplify their research. Open Lantern identifies the enterprise technology vendors who have products that can help teams execute and deliver on their business goals. The platform also enables these vendors to further pitch the value proposition of their product if they choose to do so.
Open Lantern was built using the insights, lessons learned, and experiences Joseph gathered as part of leadership in the area of MarTech with large, global companies. "The complexities of owning multiple technologies combined with the challenges of managing dispersed teams who use these technologies, have the potential to cause inefficiency in oversight, duplication of work, and poor utilization of the full capabilities of the available technologies. We believe Open Lantern to be the next generation of business-centric designed products that helps make the lives of teams responsible for buying, managing, and implementing marketing technology easier."
Open Lantern prides itself on its intuitive, drag & drop interface that enables a business user with no technical knowledge to create their marketing technology landscape. Created by business users for business users, Open Lantern ensures a focus on an exceptional end-user experience.
Open Lantern is available to employees from large enterprises with complex digital organizations on March 1, 2016.
About 249Labs
249Labs Inc. is a Marketing Technology start-up that focuses on the MarTech needs of large corporate customers. In addition to building and operating the Marketing Technology department at Aetna Inc, CEO Joseph Kurian has been an executive leader in MarTech at other Fortune 500 companies with 20 years of digital experience.
Contact Information for Open Lantern questions:
Email: openlantern@249labs.com
Site: http://openlantern.com
Phone: 813.530.5740
Contact
249Labs Inc
Joseph Kurian
813 530 5740
www.249labs.com

Contact