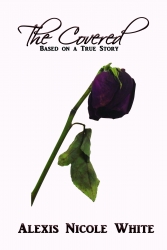 Atlanta, GA, March 04, 2016 --(
PR.com
)-- Author and inspirational speaker Alexis Nicole White highlights a myriad of issues associated with emotional abuse in her new book, "The Covered." This memoir is both relevant and timely as many African-American millennial women fight the disgraces of being single after thirty; unable to find a suitable mate in addition to the notion that they may not marry at all. Additionally, she addresses the social issues that result from struggling to maintain healthy images of self-concept, self-awareness and self-love, while lacking solid companionship or marriage.
As her book releases on Tuesday, March 8th, 2016, during the celebration of Women in History month, she strives to leave a legacy for women who have experienced social stigmas to continue to thrive. "I want to encourage women that you are not defined by what happens to you but you define it," says White. "I advocate for transparency, fearlessness and resiliency in every woman."
About "The Covered": The publication falls in the "Biographies & Memoirs" genre of non-fictional titles and is available in 40,000 retail stores in 16 countries in paperback and eBook.
About Alexis Nicole White: Alexis Nicole White is an entrepreneur, author and inspirational speaker. As a graduate of Purdue University, Alexis dreamed of climbing the corporate ladder. However, life and relationship experiences have birthed another passion in Alexis. Today, this writer and speaker is passionate about raising awareness about emotional abuse in relationships. Her memoir, "The Covered," highlights her journey with experiencing emotional abuse and how she survived and thrived. Her goal is to help other women, young and old, do the same – survive and thrive.