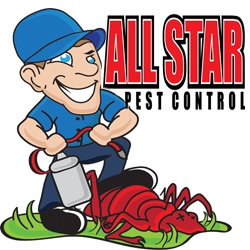 Charlotte, NC, March 11, 2016 --(
PR.com
)-- A family-owned business, All Star Pest Control has helped hundreds of customers with pest control problems in Charlotte, NC.
The special "Bite Barrier Mosquito Service" is here in town at last! A service that began early this Month, ready to stay all the way to October; it will meet every need of customers who face pest control problems. An excellent service that fits perfectly within every budget, it is the prime choice for homeowners who want to have a season-long solution to mosquitoes.
With rainy season just around the corner, we all know how daunting it can be when it's time to tackle mosquitoes. These pests not only bring diseases like malaria, West Nile virus, and Zika virus, but they also play a great role in hindering the quality of life people lead.
Since the year 1998, All Star Pest Control has exterminated termites, ants, roaches, and many other pests in Charlotte and surrounding areas.
The owner of the company, Dale Jones said,
"We are one of the most reputable family-owned business. With the help of innovative methods, we offer the best and fastest ant, termite, mosquito, rodent, and general pest control services you can have in Charlotte!"
Once you give them a call, experts at All Star Pest Control will visit your home and inspect every corner of your property, developing the best, seamless plans to eradicate mosquitos around the premises. Their technicians also remove or treat standing water, which serves as the breeding ground for mosquitos.
Dale Jones further said,
"The intensity of rainy season can vary every year; typically it starts from March to October. This is when mosquito population in Charlotte reaches its peak, and soon the west Nile disease reaches its peak in August. With the Bite Barrier Mosquito Service, I assure you that mosquitos will reduce by a 98% chance. Soon you and your family can use your backyard again without worrying about mosquito bites."
Call them today on 704-573-1986, or visit their website
http://www.allstarpestcontrolcharlotte.com
for further details.