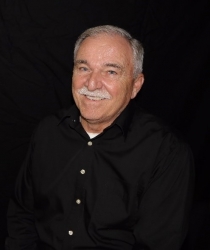 Irvine, CA, April 07, 2016 --(
PR.com
)-- Velexo, a Software-Enabled-Services ("SES") company, announced today that Dave Wright will be joining their team to provide invaluable domain knowledge and serve as their Contractor Services Manager. He is assisting both their Service Operations and Product Development teams to provide new solutions and ideas to help their network of contractors in finding jobs and making their process easier through Velexo's platform.
"Velexo is exactly where I want to use my experience and knowledge to help contractors, like myself, find and manage work in a more productive and efficient manner. I cannot wait to see what successes are in store and what I can do to help Velexo in achieving their goals," commented Mr. Wright.
Wright has extraordinary domain expertise with over 40 years of experience in the field services industry and has managed over 400,000 jobs, a number that keeps on growing. Not only does Wright have tremendous experience, he is also a Licensed B-1 and HVAC Contractor. He has worked for Home Depot for many years as their Installation Service Manager where he was responsible for driving Contractor Quality, negotiating terms, assuring compliance, and recruiting constantly to improve all the of the preceding. Previously, Wright worked with Sears as their where he managed contractors for dozens of different trades and product categories. While at Sears he achieved 21% growth in business while improving customer approval scores. Altogether, Mr. Wright has managed over a half million successful service events in the United States.
Todd Banhidy, Velexo's founder and CEO stated, "We are ecstatic about having Dave join our team. He brings so much to our company when it comes to field services and contractor experience and will help our team in simplifying the contractor process."
About Velexo:
Velexo is an SES company that invented a sophisticated technology based business process which allows buyers to purchase residential and commercial products (lighting, energy products, home décor, plumbing products, machinery, etc) bundled with trusted factory certified service (installation, measuring, assembly, warranty, etc).
Buyers simply Push a Button and Get It Installed™.
For more information or questions about Velexo, please contact Hannah Miller at hannah@velexo.com or visit
www.velexo.com
.
Check us out on Social Media!
Facebook
LinkedIn