Mayor Kevin Faulconer Appoints David McCullough to San Diego's Historic Resources Board
City of San Diego Strengthens Its Board to Preserve Historic Buildings and Neighborhoods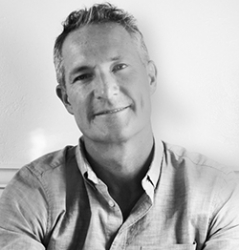 San Diego, CA, April 14, 2016 --(
PR.com
)-- McCullough Landscape Architecture (MLA) announced today the appointment of Mr. David McCullough, RLA, ASLA by Mayor Kevin Faulconer to the Historic Resources Board for the City of San Diego. His appointment was confirmed by the City Council. Mr. McCullough will serve along with nine board members for a period of two years commencing on March 1, 2016.
The Historical Resources Board advises the Mayor, City Council, City Planning Commission, Park and Recreation Board and the City Manager on the identification, protection retention and preservation of historical sites in San Diego. The City has been recognized by the state of California as a "Certified Local Government." This designation enables the Historical Resources Board to evaluate the historical value of resources and the potential impact of development on those resources.
The organization's functions include designating individual historical sites and districts, and reviewing development projects that may affect San Diego's historical resources. Each year the Board writes an annual report of its activities and presents Awards of Excellence in historic preservation in May.
Mr. McCullough is principal landscape architect for McCullough Landscape Architecture, Inc. and brings over twenty years of architecture, construction, urban planning and environmental services expertise to the Board. "I've always been very concerned about the architectural diversity of our city, and historic properties are a key component of that diversity. By being part of the city's Historic Resources Board, I will have a say in the long-term evolution of our neighborhoods," said Mr. McCullough about his recent appointment. "Our firm designs places for citizens of San Diego to live, work and play. Retaining the historic fabric of our city is paramount in maintaining the cultural diversity of San Diego by creating a vibrant place for all of us to live." Mr. McCullough is also an active board member of San Diego Architectural Foundation, American Institute of Architects' San Diego Urban Design Committee, and the American Society of Landscape Architects.
About MLA
McCullough Landscape Architecture, Inc., located in San Diego's downtown Makers Quarter, is certified by the State of California Department of General Services as a woman-owned, Small Business Enterprise. For nearly twenty years the firm has worked on many private, civic and military projects. Clients include CityMark Development, Alexandria Real Estate, Pacifica Companies, the cities of Carlsbad and San Diego, the U.S. Navy and numerous schools and universities. Their work has been recognized with many regional and national awards. For more information about MLA, visit their website at
www.mlasd.com
.
Contact
McCullough Landscape Architecture, Inc.
Catherine McCullough
619-296-3150
mlasd.com/
Nanette Newbry
nanette@studio2055.com
760.729.8205

Contact