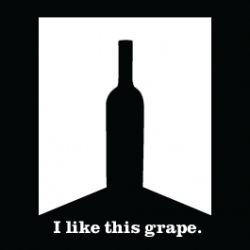 Irvine, CA, April 21, 2016 --(
PR.com
)-- ILTG Media, the Voice of the Modern Wine Culture, recently opened a Talent Management division to complement its push of defining the next phase of the wine industry. As wine hits critical mass and the industry sees trends of total revenue increase YoY ($37 billion in 2014), co-founders Taj Eldridge and Naushad Huda see the opportunity to create an interest not only around wine as a lifestyle, but also with the winemakers and sommeliers behind the glass. The new division will work with strategic partners to place interesting winemakers and somms in films, digital shows, podcasts, events, and other media activities.
ILTG Media has tapped veteran music executive David Waechter to lead this newest division. David has worked with diverse artists such as Wu Tang Clan, Gym Class Heroes, and many more in the hip-hop, pop, and jazz world. Most recently, he produced the music documentary film Songs of Lahore, directed by Oscar-Award winner Sharmeen Obaid Chinoy, premiering at the TriBeCa Film Festival in New York.
"David's addition allows our team to find strategic opportunities for the personalities in the wine world as we create and produce original content to expand the very idea of how wine is perceived," says CEO Taj Eldridge. "Thanks to the ecosystem created with entities like The Food Network, consumers are very interested in knowing who are the personalities behind the products they consume."
In addition to the hiring of Waechter, ILTG Media has also brought on new staff writers in their Irvine office and New York office to expand both written and video content for the online digital magazine www.ilikethisgrape.com.
About ILTG Media, Inc.
ILTG Media, Inc. is a lifestyle media company bringing wine culture to a modern audience by pairing it with fashion, film, food, and music through original digital content, both online and off. For talent inquires please email david@ilikethisgrape.com or for press email cheers@ilikethisgrape.com. More information on ILTG Media at http://iltgmedia.co.