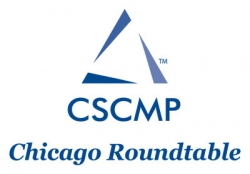 Chicago, IL, June 13, 2016 --(
PR.com
)-- The CSCMP Chicago Roundtable is pleased to announce its 33rd Annual Full Day Spring Seminar: "Supply Chain Talent Gap: Are You Ready?" The Seminar will take place Wednesday, June 15, 2016 at the Embassy Suites by Hilton Chicago in Naperville, Illinois.
Supply Chain Management (SCM) is a discipline in the midst of a high-profile transition as companies invest in SCM capabilities to create a competitive advantage. This full-day seminar will examine the topic of SCM Talent Development through presentations and interactive panel discussions with industry thought leaders.
The educational networking event will feature presenters from companies and universities including Walgreen Co., The Walt Disney Company, Amazon, United Airlines, Morton Salt, Inc., ULTA Beauty, DSC Logistics, The Basset Group, Parker + Lynch, Murdoch Mason Executive Search Group, Northwestern University, Auburn University, Purdue University, MIT, University of Chicago Medicine and others.
Sessions will address key topics:
-The New Supply Chain Agenda
-The Constant: Culture and Engagement
-Talent of the Future: An Experiment in Blended Learning
-Amazon's Peculiar Approach to Employee Engagement
-The Acquire Process – Panel Discussion
-The Develop Process – Panel Discussion
-The Retain Process – Townhall Conversation
-Putting it Together – Acquire, Develop and Retain
For more information and to register, visit the
CSCMP Chicago Roundtable website
or call CSCMP at 630-574-0985.
About CSCMP and the CSCMP Chicago Roundtable
The Council of Supply Chain Management Professionals (CSCMP) is an organization that provides opportunities for supply chain professionals to communicate in order to develop and improve their supply chain management skills. The organization's mission is to lead the evolving supply chain management profession by developing, advancing, and disseminating supply chain knowledge and research. Founded in 1963, CSCMP provides education, research, and a variety of exclusive programs and services to help its global members increase the value they add to their companies while enhancing their networking and professional growth opportunities. With more than 9,000 members globally, representing business, government, and academia from 63 countries, CSCMP members are the leading practitioners and authorities in the fields of logistics and supply chain management.
www.cscmp.org
The CSCMP Chicago Roundtable, founded in 1968, was the first CSCMP roundtable formed. It offers a wide variety of local educational programs and networking opportunities structured to facilitate communication among all represented supply chain segments. These meetings reinforce the mission and vision of the CSCMP and encourage collaboration and connections among participants, with the CSCMP organization, and the supply chain industry at large.
www.cscmpchicago.org