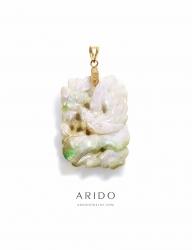 New York, NY, June 15, 2016 --(
PR.com
)-- A dramatic actress with a passion for portraying complex characters.
Blanca earned a degree in Psychology, and a master's degree in Social Work while taking acting classes with David Livingston.
Upon arriving in Los Angeles, Blanca began working with Gordon Hunt's acting group and the Groundlings theater.
She has been training with Golden Globes winners and Academy Awards nominees Sally Kirkland, John Savage and Bruce Glover.
As a result of intense training, Blanco has been able to take on various roles throughout her career.
Blanca has worked in Anatomy of Deception as well as Crimes of the Mind.
In 2013, she worked with Danny Trejo in the film, Bullet.
She has also been seen on television in Defending Santa and Bermuda Tentacles.
Blanca was directed by James Franco in Dubious Battle in 2015.
Most recently Blanca had a film premiere at Cannes Film festival "Teen Star Academy" co-starring John Savage.
The ceremony will take place July 13 during New York Men Fashion Week.
Celebrity guru Thomas Chappell will present the prestigious award to Blanca.